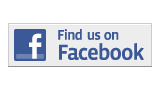 TOP STORY
Miami Dade College's new Miami Culinary Institute at Wolfson Campus is now open for students. The building is worth $22 million and took about 15 months to build.
Do Us Part: Though difficult at times, Piedad Muñoz, German's wife of 38 years, takes care of him by helping with basic necessities he is unable to perform. The 60 year old Wolfson Campus social sciences chairperson was diagnosed with ALS in 2006 and as a result lost the ability to move his limbs. GREGORY CASTILLO / THE REPORTER

Building Big: Students from InterAmerican Campus unveiled the largest polyhedron sculpture on April 26. Students assembled together more than 31,000 pieces of the large sculpture. Amalia Mariacia, student at IAC appreciates the sculpture. AKEEM BRUNSON / THE REPORTER

Flame on: Since 1982, the Miami Dade College Fire Academy has been educating students hoping to become firefighters. An estimate 80 percent of current employed firefighters in Miami-Dade County have passes through the program. MARK PULASKI / THE REPORTER

Going Further: The Lady Sharks celebrate during the 2nd inning of the Lady Sharks 4-1 win against Palm Beach State College on March 9 at Kendall Campus. The team will go on to play the post season, and take on State College of Florida on April 23 in Bradenton, Fla. GREGORY CASTILLO / THE REPORTER

Graduation Lines: Students from North Campus Stand in lines to get their graduation cap and gown for the April 29 graduation ceremony. AKEEM BRUNSON / THE REPORTER
HIGHLIGHTS
The Miami Dade College Fire Academy at North Campus has been educating and training students since 1982.
Three players from the men's basketball team are leaving the college after their former head coach resigned amid controversy.
MDC alumnus Oscar Moncada recently earned a Grammy for his work on reggae artist Buju Banton's album Before The Dawn.
A left-leaning student's take on the current state of the union while a conservative columnist argues for true change in the country.