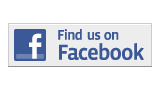 ---
Entertainment
Fantasy Comedy Can't To Rescue Laughter
By Carolina del Busto
carolina.delbusto001@mymdc.net
"Prepare thyself for a twisted tale," are the first words that are heard. That is certainly an understatement for Your Highness. Instead, it should say, "prepare thyself for an awkward, random, uncalled for, sex-driven, twisted tale."

The tale takes place in a land far, far away, where kings rule, knights fight dragons and evil wizards and mechanical pet birds roam.

Fabious (James Franco) is the strong handsome prince who is next in line to the throne. Thadeous (Danny McBride) is his less-attractive, lethargic brother who does nothing but smoke and think about sex—until one day that all changes.

The evil wizard Leezar captures Fabious' virgin bride-to-be and plans on having his way with her when the two moons collide. It seems only fitting that Fabious and Thadeous embark on a quest to save the future queen.

On their journey, they come across a wise wizard who requires kisses in exchange for his smokey knowledge, get captured by a tribe of topless females, defeat a minotaur—taking his penis as a trophy—before finally saving the virgin girl from an unwelcome penetration.

McBride must have written the script when he was really horny and bored. His character, Thadeous, acts like a little child and is borderline annoying.

The jokes felt very forced and were not funny. Profanity was thrown around everywhere in order to compensate for the lack of quality jokes, because apparently bad words can make up for bad jokes.

The film centers on drugs and sex. But unlike other comedies that deal with the same subjects, this one was just not funny.

It was disappointing—to say the least—that Oscar winner Natalie Portman and Oscar nominee James Franco would make such a movie. Audiences should be able to trust that Academy Award winners and nominees would choose good scripts, therefore making good—or at least funny—movies.

Overall, the movie seemed more like a long parody you would find on YouTube or see on Saturday Night Live, not something you should go see in the theatres. We all make mistakes, and Your Highness was just that.
More Entertainment Articles
---