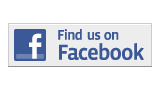 ---
Entertainment
Grammy Winner Got His Beginnings At MDC
By Mark Pulaski
Mark.pulaski001@mymdc.net
Oscar Moncada fell in love with music after he started playing the guitar when he was 13-years-old.


Moncada, a native of Colombia, sharpened his skills in the music industry at Miami Dade College. In 2005, he earned an associate in science degree from MDC in music business.

His efforts paid off.

Moncada, a music producer, received a Grammy earlier this year for his work on reggae-star Buju Banton's album Before The Dawn.

"Oscar took our information to heart and made something really good happen for himself," said Richard Rose, one of Moncada's former professors at MDC.

Rose, who works in the commercial music department, remembers Moncada as a hard worker who had more patience than most students. Even when computers crashed, and files were lost, Moncada never lost his composure.

"I think he liked the challenge," Rose said.  

Moncada said MDC gave him access to high-quality music equipment and the opportunity to network with industry professionals.

"MDC helped me a whole lot because of the real-world scenarios it taught me," Moncada said. "The professors were really keen on implementing the reality of the business, along with the theory."

Before becoming involved as a producer, Moncada had aspirations of being in front of the microphone.

"I started out with dreams of having my band and playing, but then it became more of a hassle than enjoying the whole artist thing," he said.

Being a producer, Moncada said, affords him the ability to work various projects in multiple genres. But it is not easy. Besides deciding the musical composition, Moncada is also responsible for booking studio time, hiring backup musicians, and compiling the budget.

"You're not automatically a producer if you do a couple of beats and your mom thinks they're great," Moncada said.

He has worked as a producer and sound engineer for several local bands and even has some song writing credits to his name.

"Making a living in the music biz at this level, you have to take every project that comes your way," Moncada said.

Moncada has made sure to capitalize on his opportunities.

He met Buju Banton while walking his dog.  The two hit it off, and Moncada invited him into his home studio to work on a couple of tracks.

The rest is history.

"His success validates the quality of education and depth of experience you can get at the College," Rose said.
More Entertainment Articles
---