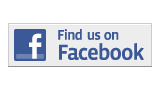 ---
Entertainment
Latest Production Fails To Make Front Page
By Jessica Medina
Jessica.Medina008@mymdc.net
Set in the crime-riddled streets of the 1920s Chicago, The Front Page is a wit-filled comedy that disguises the social issues of its era.

The play takes place in the confines of the fictional newspaper, The Examiner's pressroom overlooking the gallows behind the Cook County Jail. A crew of lax reporters awaits a breaking story, as Earl Williams—a Caucasian communist accused of murdering a black policeman—awaits his own hanging.

With a slew of colloquial slang the plot thickens. It becomes evident the cunning mayor and the sly sheriff are surreptitiously engaged in a plot to frame Williams in order to gain African-American votes for the upcoming election. Front-runner journalist, Hildy Johnson, and his unscrupulous boss, Walter Burns, accidentally capture the defamed Williams.

As fantastic as this plot may sound, its execution was not as stellar. As a whole, the cast had a mediocre production, but there were some noteworthy performances.

Dominating the stage was Ian Vargas as Sheriff Pete B. Hartman. Vargas harmoniously incorporated all necessary ingredients (tone, accent, body language, stage presence, etc.)

Richard Pizarro, as ruthless newspaper tycoon Burns, was exceptionally believable. Although his accent was not up to par with Vargas', it was superb compared to the rest of the cast.

Brittney Rivera as Mollie Malloy, a passionate and righteous streetwalker, plays a paradox of a character with elegant zeal. Rivera was the best actress in the play, giving a performance only paralleled by that of Vargas.

Jaromir Garcia as the hysterical staff reporter McCue and his repeated victim, the obsessive-compulsive Bensinger, played by Manny Madriz were also exceptional. While they were only secondary characters, this fantastic duo had the audience howling with laughter.

It was quite the shame Nelson Delgado, as Earl Williams, did not grace the stage for longer than his character permitted.

In contrast to Delgado's performance was Yonettsy Santos as Mrs.Grant, mother of Hildy Johnsons' love interest. Faintly overacted and somewhat exaggerated gestures seemed forced and unnatural to the character.

Angel Dominguez—a pleasure to watch in the last production, Dog Sees God—fell short as Hildy Johnson, a charismatic and enticing character. With obvious potential and exuberant stage presence, Dominguez was overshadowed by lesser characters simply for his recurring mumbles and frequent tongue-ties. The character demanded vivacious confidence, something Dominguez has the potential to produce, but regrettably his efforts were surpassed by his blunders.

After this debatable success, one can only hope Kendall's next production will eclipse the precedence of expectations The Front Page has set.
More Entertainment Articles
---