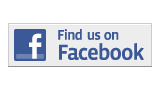 ---
Entertainment
Remake Of A Classic Hits The Spot
By Carolina del Busto
carolina.delbusto001@mymdc.net
We've all heard the story of a spoiled little rich kid who falls in love with a peasant girl and is willing to give up everything to be with her. The story is meant to teach a lesson: money is not everything.

That is the message behind the movie Arthur, a remake of the 1981 comedy that starred Dudley Moore.

Arthur Bach has never worked a day in his life, primarily because he was born into an incredibly wealthy family and even at 30; he has a nanny to take care of things for him.

He spends his days drinking and spending money. Arthur is surrounded by all the luxuries money can buy, but he is missing one thing—true love. When his mother arranges a business transaction that will result in him marrying a girl he doesn't really love, that is the wakeup call he needs.

Arthur meets a girl from Queens who has dreams of becoming a children's book author. Naomi, played by newcomer Greta Gerwig, shows Arthur the simple pleasures of life. Soon, Arthur falls for Naomi and doesn't go through with his scheduled wedding. He risks losing it all.

Russell Brand, who portrays Arthur, is surprisingly funny. Normally the drunk, spoiled, unloved rich kid act is overdone, but Brand puts a new spin on it. He added some heart to the mixture.

The always graceful Helen Mirren plays Hobson, Arthur's nanny. It was unusual to see this leading lady in a supporting role. However, the part must have been written for her. Mirren was elegantly comical.

Hobson is more than Arthur's nanny, she represents the mother figure that was absent during his childhood. The relationship between Hobson and Arthur is both humorous and touching. Brand and Mirren make a stupendous comedy team. The conversation flows naturally.

Arthur takes a cliché and made it slightly more original. You'll walk out of the theatre with a few good laughs, and your spirits will be instantly lifted. Happy endings always do the trick.
More Entertainment Articles
---