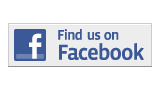 ---
Entertainment
Rolling Papers Goes Up In Smoke
By Akeem Brunson
Akeem.Brunson001@mymdc.net
Wiz Khalifa's new album Rolling Papers is as incoherent as a crack head ordering a meal at McDonald's.

Released on March 31, the album fails to keep the consistency of past albums and mix tapes that gained the Pittsburgh rapper his fan base. Khalifa is known for tracks that take listeners on a psychedelic trip throughout the albums and mix tapes.

The album itself fails to impress. It doesn't connect and take listeners on a journey. It has an inconsistent flow that will send you on a bad trip throughout the album.

Although the album has some good tracks that you might want to add to your present shuffle list, as a whole the album is incomplete.

Songs like "When I'm Gone" set a nice stage at the beginning of the album. When listening to it for the first time it gives you the impression that Khalifa is going to show you a different side of himself on the album.

"I'ma take all this money I own and blow it all away because I can't take it when I'm gone," Khalifa repeats in the hook.

Another song you might just want to download is "No Sleep", a track that has a SoCal beat reminiscent of a Blink 182 track.

Songs like these two reminds listeners what made Khalifa a relevant artist, but this album needs more time in the lab.

The arrangement of tracks on the album leaves you confused wishing you were high enough to have this musical journey make sense.

Khalifa is not an artist known for metaphorical lyrics, yet he adds insult to the injury for listeners in the track "On My Level" with featured West Coast rapper Too $hort an artist who sounds like Frodo from Lord of The Rings.

For loyal fans, Rolling Papers won't sound good—at least until you roll one up.
More Entertainment Articles
---