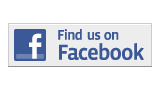 ---
Entertainment
The Fast & The Fatal
By J.C. Urbina
Juancarlos.Urbina001@mymdc.net
Mortal Kombat was one of the most critical elements of 1990s pop culture and the video game franchise continues to recruit a fan base around the digital world. Unveiled to the world in

1992, Mortal Kombat was the first video game to digitize live actors as its characters instead of two-dimensional, pixilated cartoon characters.

Throughout the years, the successful and critically-acclaimed fighting franchise has spawned 13 video games, three films, and two television series', and a short-lived web series.

Now Mortal Kombat has gotten its latest update with what many video game critics call, "one of the most anticipated games of 2011".

Mortal Kombat (2011), despite popular misconceptions, is neither a remake of the original nor a reboot of the franchise. Difficult to describe, it has the look and feel of a sequel, but the clever storytelling encompasses the events of the first four major games (Mortal Kombat, Mortal Kombat II, Mortal Kombat 3, and Mortal Kombat: Armageddon) into a time-warped setting of nostalgic Mortal Kombat moments.
  
The game includes 35 characters, which significantly diminishes the chance of fans being disappointed because their favorite characters aren't included.

The story structure is top-notch in the latest Mortal Kombat installment. Advanced graphics make the characters and carnage much more real than anything ever seen in past Mortal Kombat games.

 At times, the game can get frustrating with difficult boss battles and not being able to skip or pause cut scenes.

But Mortal Kombat (2011) is a superb presentation of massacre and fatalities. Players will not be able to put down their controllers and stomachs will either be toughened or annihilated by the bloody, high-definition slaughtering.

Buy the game.
More Entertainment Articles
---