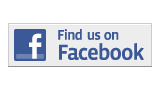 ---
News
Adjunct Professor Died At 68
By Anna Carabeo
Anna.carabeo001@mymdc.net
William Greer, a writer, teacher, father, high school jock, Air Force veteran and adjunct professor at Kendall Campus, died on April 2 due to complications during a gallbladder operation. He was 68.

Annette Rawlings, his partner for the last 18 years, said Greer went to the hospital for a minor gallbladder surgery, but then got an infection the doctors couldn't control.

Greer, a Coral Gables Senior High School graduate, was a star football player at the school.

"Bill played right in front of me," said Robert Greer, his younger brother. "He was the starting fullback and a remarkable blocking back."

According to his brother Robert, William Greer was in the Air Force in 1960 during the Vietnam War. Before teaching at the Kendall Campus, Greer made his living as a writer.

"He was a 'ghost writer,'" Rawlings said. "He would write and have his work published under different names."

At Kendall Campus, William Greer taught English 1101 and English 1102. He also worked in the speech lab.

"He loved being a teacher," Rawlings said. "He found it very gratifying and loved his students."

So much so that he drove more than 60 miles from his home in Lake Worth to Kendall Campus.

"He wouldn't mind the hour drive it took him to get to work,"Rawlings said.

Greer was also an artistic man.

"We collected books, art and antiques," Rawlings said. "He also collected fine wines since his father owned a liquor store in Coconut Grove. We also belonged to the same breakfast group for more than 40 years. I was an artist, he was a writer and others from the group were musicians; we were all creatively inclined."

Greer's son, Jonathan Drant, remembers his father as an energetic man.

"We would always travel," Drant said. "Whether it was New York, Colorado or North Carolina, he was very active."

Drant said Greer was more than just a father.  

"He was a wonderful friend and father to anyone who knew him," Drant said.
More News Articles
---