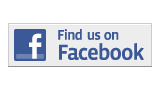 ---
News
In Brief
Scholarship Opportunities Available For MDC Students
The Chinese Migrant Children's Aids Foundation is offering five different scholarships to students of Miami Dade College.

ScholarshipPoints $10,000 Scholarship, the $1,000 "GPA Isn't Everything" Scholarship, the ScholarshipZone $10,000 Cash Scholarship, the $1,000 "Cutting Edge Careers" Scholarship and the Zinch $20,000 Scholarship are all free and available to students college-wide.

Registration is free and easy.

To apply, students must create a free profile and fill out a questionnaire stating their name, address, phone number, date of birth, email address and college information.

All scholarships are available for the spring. To apply for the scholarships or for more information go to:  www.cmcaf.org
- Richard Pizarro
WAABI Offers MDC Students Two $500 Scholarships
The World Association of Alcohol Beverage Industries is awarding two separate scholarships this upcoming spring semester to registered Miami Dade College students.

For students to be eligible to receive the WAABI scholarship, they must have completed a full semester at MDC, have a 3.0 grade point average or higher, must be receiving financial aid, have an area of concentration in either hospitality or tourism and must abide by the WAABI guidelines.

The WAABI scholarship will provide the winners with $500 for one semester for books and tuition.

To apply, students must visit the MDC scholarship website.

Applications must be submitted no later than May 6.
- Brittany Esquijerosa
MDC Offers Project ACE To Students At Wolfson And InterAmerican Campus
Miami Dade College is offering the Project ACE program for any student at InterAmerican Campus, 627 SW 27th Ave., and Wolfson Campus, 300 N.E. 2nd Ave.

Project ACE was founded with a Title V- grant from the U.S. Department of Education in 2008. The goal was to create an accelerated track to learn English for students with strong academic backgrounds.

"Students learn the language skills most essential to their success in the college classroom, for example presentation skills, writing and research," said Michelle Thomas, Project ACE director.

Students interested must have a 3.5 grade point average or above, complete the ACE application, and receive a letter of recommendation from a professor or supervisor.

Students earn college credit while completing coursework in English including CLP1006 and LIS2004.

Applications must be submitted to the Project ACE website. Priority deadline is May 13, regular deadline is June 10 and the final deadline is Aug. 1.

"The selection process is increasingly competitive, and we currently have more students wanting to apply than spaces for them," Thomas said.
-Crizalida Suero
MDC Wolfson Campus Offers Workshops For Writers
The Florida Center for the Literary Arts at Miami Dade College will be hosting several workshops at Wolfson Campus, 300 N.E. 2nd Ave., Room 4102 starting May 4-7.

The workshops will offer students manuscript consultations and a publishing question and answer session with literary agents and authors such as Betsy Lerner and Ayesha Pande.

Four days of fiction, non-fiction and poetry workshops are also available with leaders from the publishing industry.

Pitch-o-Rama 2011 will be on May 7. The event gives writers the opportunity to present their book ideas to a panel of literary professionals in 60 seconds and get feedback.

One three-day workshop is $225, one four-day workshop is $250, any two workshops are $400 and the publishing question and answer session is $40.

To register for seminars, students must visit the Florida Center for the Literary Arts website. The deadline to register is April 28.

Workshops are open to the public. Space for enrollment is first come first serve.
- Alexandra Dalpe
MDC Honors Legendary Actress With Month-Long Tribute
In homage to her cinematic excellence and recent film, Miami Dade College is honoring French actress Catherine Deneuve with an entire month of movie screenings at the Tower Theatre, 1508 S.W. 8th St.

Deneuve's prestigious acting career spans more than four decades and more than a hundred quality French motion picture films.

The screenings will run from April 8 to May 12 and will include seven of her greatest works including Belle de Jour (Daylight Beauty), and  Le Dernier Metro (The Last Metro).

Following the month long showings, the Tower Theatre will premier Deneuve's latest comedic project titled Potiche, a story of a trophy wife who successfully reins over her kidnapped husband's family business.

General admission is $8 for the general public, $7 for students, seniors and members of the Miami Film Society. Five-ticket packages are also available for $30 and free parking is available in the lot behind the theater.
- Marvin Pineda
More News Articles
---