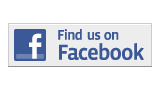 ---
News
New Smoking Ban Now Made Official
By Monique Madan
Monique.madan001@mymdc.net
Miami Dade College's Board of Trustees approved a college-wide smoking ban on April 19.   
"Finally, now I can quit," said Tony Kimenyl, a 24-year-old Wolfson Campus student. "Even though I'm a smoker, I think of the secondhand smokers. I don't mind it being banned because I think it's going to push me to stop smoking."
The ban will prohibit smoking at all MDC facilities. Areas include but are not limited to portions of buildings owned or leased by the College, enclosed hallways, outdoor areas, parking lots, rooftops, plazas, courtyards and entrance and exit ways, according to the Tobacco and Smoke-Free College Policy I-77.
Any person who works, studies or visits the College will have to leave campus to smoke.
However, the consequences of not abiding by the policy is unclear.
"Public safety officers and other College employees will talk to violators of the policy," said College Provost Rolando Montoya via email. "Those who refuse to collaborate or become chronic violators will be subject to the existing procedures for student and personnel discipline."
The new smoking policy is an extension of the existing one established in 1985, prohibiting smoking indoors. However, it wasn't until 2010 that the proposal to ban smoking outdoors intensified.
In an email sent by College President Eduardo J. Padrón on April 20 said the ban is a "policy to promote and foster a healthier and cleaner campus environment."
"I'm glad smoking is being outlawed. I have serious asthma problems," said Wilnard Baker, 19-year-old Wolfson Campus student. "Asides from that, it hurts the o-zone layer, making it hotter, leading to human extinction."
Six schools in Florida have completely or partially banned smoking on campus such as including Florida International University, The University of Miami, University of Florida, Edison State College, Florida Hospital College of Health Sciences in Orlando and Warner University in Lake Wales.  

"There are a lot of other things out there that are more harmful but are not banned. Its contradictory," said Louis Ortiz, a 22-year-old North Campus student. "Anyhow, they won't catch me."
The College President's message provided contact information for outside programs that help smokers with quitting the habit, according to Montoya. However, it is still too soon to tell whether or not MDC will provide in-school initiatives for struggling students.
"Try to quit smoking," Montoya said. "If you cannot do it, abstain from doing it [on] College property."
More News Articles
---