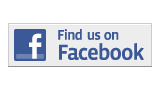 ---
News
The One And Only
By Anna Carabeo
Anna.carabeo001@mymdc.net
Librarian Steve Kronen is the only full-time faculty member at West Campus.
"The reason I'm here is that West is in the process of Southern Association of Colleges and Schools accreditation," Kronen said. "A librarian is a requirement toward accreditation and at some point other full-time positions will be placed here.  In the meantime, West is under the auspices of North."
Ana DeMahy, director of administrative and student services at West Campus, said Kronen is a tremendous asset to the campus.
"Steve is an incredible individual and has brought a lot to the campus," DeMahy said. "He is a published poet and has brought in activities such as poetry readings and gallery events."
Kronen visits classes and teaches bibliographic instruction, teaching the students and faculty about the many resources the library offers –more than 130 databases, the catalogue, hard copy material and DVDs.
He started at West Campus in 2009, but he started working at the College during the spring of 1972.
"My first job with Miami Dade College was part-time in the library at Kendall Campus," Kronen said. "I had graduated from Killian High in 1971, took a semester off, and started at Dade in January 1972 and happily found a part-time job in the library."
Kronen said he enjoys working at MDC. He moved from Orlando when a position opened.
"I love it here. I love working with the students.  What's great about MDC is that when they say 'students first' they really mean it," Kronen said. "MDC has a strong union which, in these times, nationally, of mean-spirited union-busting, makes me all the prouder to be a member."
According to Kronen most colleges and universities are research institutions, their "ostensible purpose" is to explore and further knowledge. This makes students their secondary priority. He believes MDC is the exception.
"MDC's foremost mission is to provide an education and opportunity for its students, thus its wonderful open-door policy," Kronen said. "The focus [at MDC] stays on the student and subsequently fosters collegial work environment."
Kronen's position at West Campus involves much more than just the library.
"I have been able to join MDC's Earth Ethics Institute and have been appointed to MDC's Sustainability Committee, both of which are working hard to incorporate green and sustainable practices [here]," Kronen said. "That is a great joy to me."
More News Articles
---