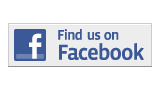 ---
Opinion
Quickfire
The Bieber Fever Spreads
I don't listen to the radio and I don't watch MTV. So, from the beginning, when all my friends were
either quoting or hating the Justin Bieber phenomenon; I asked myself, "who?" This is to say that I'm extravagantly ignorant of pop culture. But not that JB is not well known—which he absolutely is. (He's got the most viewed YouTube video of all time. Lady Gaga is silently turning green.)

My problem, now that I do know about this ridiculously famous 17-year-old, is that I don't hate him the way everyone else does. If I was friends with a high school junior who could dance like that kid, I'd go clubbing with him. If I met a boy who had the voice of an angel like his, I'd ask him to record my voicemail. If I was looking for a boyfriend—well, I won't get into that. America's not ready for that reality. I will say this: Usher would marry us. Stop wasting your hate on Justin Bieber, America, you've got your hands full with Rebecca Black and her daycare sing-along song about the days of the week.
-Andrea Orellana
More Opinion Articles
---