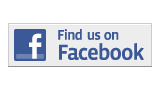 ---
Opinion
Showdown
A Liberal Look At Life
Log cabins and tea parties, am I living with Abraham Lincoln? The last time I checked, it was 2011 and Mr. Honest wasn't returning anymore pennies. He was a great man who did great things, but he was still a Republican. By today's standards, he was most definitely not a typical conservative Republican, but he was still Republican in nature.

Mind you, in Lincoln's time, things like abortion and stem cell research weren't really issues, but today's conservatives certainly have their views. Today's conservatives can be described as pro-life preaching, oil-drilling, rifle-toting, budget-cutting, do-it-yourselfers.

Gas, it's what's breaking the bank. Oil prices are skyrocketing and conservatives just want to drill, drill, and drill some more. They think that Earth's supply of oil is everlasting that it fills up like the toilet after it's been flushed. They obviously skipped the science class that explained that fossil fuels are nonrenewable resources.

America isn't sitting on a giant pool of oil. Jed Clampett isn't going to keep coming along and striking it rich. Eventually, the oil will run out and conservatives will have to admit that solar panels and wind turbines are not myths like Bigfoot and the Boogie Man.

Speaking of myths, conservatives should really take a look at the polar ice caps before they say there's no such thing as global warming. I really don't think that the polar bears and penguins are drowning themselves. While earth does go through cycles of climate change, the carbon levels in the atmosphere are pointing toward a major temperature increase—but they must have not gone to that class either.

Now on to health care. All I hear from conservatives is "Obamacare is socialist," and "everyone has access to health care, it's their problem if they can't afford it." While I understand how Obama's health-care plan can be seen as socialist, it makes sense because not everyone is able to afford privatized health care. My family would be without health care were it not for my father's job providing it. I'd apologize for not being "fiscally conservative" and able to afford private health care, but I'm broke, so I won't.

While we're still talking about money, budget cuts are a frequent topic in the news. Conservatives think that cutting funds from education is the answer to everything, when they should really be cutting their own salaries. Cutting education is only going to make people uneducated—maybe that's what the conservatives want. If that happens, the masses will be uneducated enough to vote for the conservatives instead of trying to follow their own logic.

There is one final point that needs to be brought up—gay marriage. Every bible-reading conservative would have you believe that marriage is between a man and a woman and would tell you that "gay marriage is a disease and an abomination; it should not be tolerated!"

Well according to the Bible, greed is an abomination, but nobody is outlawing being rich or being paid a large salary for working for the government. Live and let live. If it doesn't affect you, let it be.

So to all of the conservatives out there, take a chill pill, and please, for goodness' sake, loosen the stick from between your second set of cheeks.
-Rachel Rosenberg
Ramblings From The Right
When it comes to politics, I wish I had taken the blue pill.

Two years ago we elected a guy named Barack Hussein Obama to save the world and feed the hungry. What was the problem? The world was going broke and the idealist Obama thought it was a good time for broke America to start investing again in "green/shovel-ready" jobs that were apparently outsourced before American ever got a chance.

We are still dependent on gas, and while liberals complain that losing forests causes an increase in carbon dioxide, they skipped the class in high school biology where the teacher explained micro-algae is the largest consumer of carbon dioxide in the world.

Obama keeps repeating himself about investing in alternative ways of energy. But who's the real
conservationist? The talking head who asks financially-castrated Americans to invest, or the woman down the street in the local flower shop who saves dying orchids?

What the hell is wrong with oil anyway? There is plenty of oil right here in America to go around—get on the Internet and research it.  In the Northern Rockies there has been oil in large sediments since before the dinosaurs became extinct. So I say "drill baby, drill," just like Sarah Palin.

On health insurance, almost 1,200 organizations have been given waivers by the White House exempting them for Obamacare. This seems uninteresting until you read the list of the exempted, entire towns and even states like Massachusetts and wow, even McDonald's.

Are you serious? McDonald's can't afford the new allegedly super-cool and super-cheap health care that Obama promised would grow more popular with the American people? When it comes to spending, Obama's administration spent more in October 2010 than the government spent in all of 2008.

Maybe it's the inflation. It certainly couldn't be a fiscal increase in government spending, could it?

Wisconsin Governor Scott Walker (R), set off a mini Egypt when he decided to pass a bill to roll back teacher's salaries onto their pension. Teachers are as important as soldiers on the battlefield, but the Donkey Kong salaries averaging $90,000 are unsustainable with the option of collective bargaining.

So, what's the score Obama? What have you been doing for the last two years besides celebrating your monster health care bill? Will you ever pay for gas again in your life? What should we do about the Burmese python problem in the Everglades?

Maybe the pythons will reach a democratic solution with us and we can hope that when they think of biting us they may think "Whoa, this can definitely damage my species' domestic policy. I might be asked to apologize."

That's no way to live, President Obama. Us Americans stormed the beaches of France to protect the individualistic freedoms of our friends in Europe from a very crazy little man.

Now, we play it safe. 9/11 should have triggered another mass invasion of gigantic military proportions against a set enemy, as opposed to the faceless Vietnam-like war that did start which still goes on today.

Donald "Mr. Universe" Trump is still considering running for President in 2012. Sure, he's the guy that fires people, fires more people, and says the word "crap" all the time, but you know what I  think? If a guy who becomes a billionaire months after filing for bankruptcy runs for president, then the guy must know something about economics, don't you think?
-Rafael Tur
More Opinion Articles
---