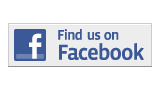 ---
Sports
Key Players Won't Be On Team Next Season
By Monique Madan
Monique.madan001@mymdc.net
Seven weeks after former Head Basketball Coach Matthew Eisele resigned, the three freshman that ended the season on the active roster have decided to move on to other schools.
"We all came to play for Eisele," said Xavier Munford, a guard for the MDC basketball team during the 2010-2011 season. "He's the one that recruited us, but he's not here anymore."
Munford said he will play at Iowa Western Community College next year. He said he was officially granted his release from MDC on April 19.
"I don't feel comfortable here so I've decided to go a different direction," Munford said. "I think it will be better for me."
In addition to Munford, forward Kendal Jennings, and point guard Darwin Ellis have also requested their release from MDC.
Ellis is still awaiting official documentation.
Jennings, who is also still awaiting his release, went back home to Alabama on April 21. He is undecided as to where he will play next season.
"Miami Dade is not the place for me right now; they just don't have a permanent coach," said Jennings. "I'm seeking a different experience and more exposure. Part of it is because coach left, but part of it is not.  I have nothing against the College, but they just have no leader, no direction. They need to get with the program, so I am weighing out my options."
Ryan Steed, who redshirted last season, and was not on the team's active roster, has not decided if he will remain with the team.
"Its fifty fifty. I will be making my final decision after final exams so that I can focus. My options are in Florida, Georgia and Iowa," Steed said. "I like [interim] coach [Manny] Mendez, so if I stay it will be because him."
The players said they met with Director of Athletics Anthony Fiorenza four weeks ago concerning the possibility of them leaving.
"Every student athlete has the option to pursue what they understand to be the best for them," said Interim Head Basketball Coach Manny Mendez. "We are currently recruiting and will have high caliber players."
Mendez said he is recruiting mostly in Miami-Dade County for next year's team. He has eight to nine players that will potentially be part of next year's squad.
"We will focus locally and fill in the spaces," Mendez said. "I wish everyone well in their next chapter."  
More Sports Articles
---