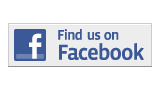 TOP STORY
Miami Dade College outfielder Brian Goodwin was taken as the first pick in the compensatory round, 34th overall for the 2011 MLB Baseball's Amateur draft.
COMMANDER-IN-CHIEF: President Barack Obama speaks to graduates from Miami Dade College's North and West Campuses at the James L. Knight center in downtown Miami on April 29.—GREGORY CASTILLO / THE REPORTER
AS SEEN ON TV: Fans enter the American Airlines Arena to watch the Heat face off against the Dallas Mavericks. The heat lost the game 112-103, and would go on to lose the series in a 4-2 series.—MARK PULASKI / THE REPORTER
BREAKING TACKLES: William Bell Sr., a Miami Dade College student, was raised in Carol City and has overcome hardships to become the owner of a professional semi-pro football team.—AKEEM BRUNSON / THE REPORTER
OUT OF THE BLUE: Suffering two losses against Tallahassee Community College and Blinn Community College, the Lady Sharks ended their season with a 35-32 record and a state championship.—GREGORY CASTILLO / THE REPORTER

REBEL RABBITS: Street artist Miguel Mendoza utilizes his trademark personified white rabbits, representing innocence and beauty, to aesthetically enhance the forgotten corners of miami.—COURTESY OF MIGUEL MENDOZA
HIGHLIGHTS
President Obama delivered the North and West Campus commencement ceremony speech at the James L. Knight Center in downtown Miami on April 29.
West Campus student Andy Lucas died after being shot in the chest on May 23 outside his apartment. His neighbor was charged with one count of manslaughter.
A&E Editor Mark Pulaski sits down with Bone Thugs-n-Harmony's Bizzy Bone for an exclusive interview.
President Obama will always be remembered as the president who took down Osama Bin Laden, and overshadowed the royal wedding.