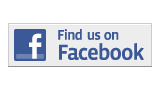 ---
Entertainment
MTV's Awkward: Original Or John Hughes Wannabe?
By Stteffanny Cott
steffanni.cott001@mymdc.net
Documenting the life of average high-schooler Jenna Hamilton (Ashley Rickards) after a "misunderstanding of epic proportions," Awkward sheds light on the social interactions of suburban American teens—because that's never been done before, right?

Longing for popularity, good looks and being noticed by her longtime crush, Jenna finally receives the attention of her peers.

She accidentally breaks her arm and loses her virginity in the confines of a utility closet at summer camp to one of the popular boys, who would like for their sexual escapade to remain a secret.

You know, average teenage stuff. By the way, what 21st-century high-schooler attends summer camp? But I digress.

After being found on her aspirin-littered bathroom floor with a broken arm and a hairdryer in the tub, Jenna's parents mistake their daughter's effort to subdue a headache for attempted suicide, prompting a series of rumors that—much like the black plague—spread all over campus.

Sporting what could only be considered a medieval torture device of a cast, Jenna is considered a freak, who although embraces her individuality, simultaneously empowers the social hierarchy of learning institutions.

Cliché high-school scenarios, stereotyped characters, middle-class teenage problems, and ordinary acting comprise the blandness that is Awkward.

But all that could be overlooked, were it not for MTV's total lack of tact regarding political correctness, sexism and bodily standardization; especially when their target demographic is incredibly vulnerable and impressionable.

Why do TV executives insist on producing shows that objectify and "dummify" guys and girls? Why not write characters that encourage individual thought and creativity? Characters that aspire to be something other than popular and good looking or attending the Winter Ball with the popular kid?  Whatever happened to thought-provoking shows like Daria?

Nevertheless, it is MTV, and for a channel that creates and produces shows like The Jersey Shore and Teen Mom, Awkward is a step up.

So, if you're ever caught bored and channel surfing at 3 a.m. and settle on Awkward, rest assured that your neurons will remain intact and IQ levels will not decrease.

Although your annoyance levels might be subject to change.
More Entertainment Articles
---