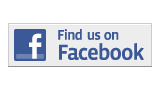 ---
Entertainment
Q & A with Bizzy Bone
By Mark Pulaski
Mark.pulaski001@mymdc.net
Having spent two decades in the music business, Bizzy Bone—one fifth of the iconic rap group Bone Thugs-n-Harmony—has seen his share of ups and downs. After splitting ties with the group in 2002 for concerns over alcoholism issues, Bizzy has now re-united with members Layzie Bone and Flesh-n-Bone. The trio is currently making their rounds around the country on the "Resurrection" tour. The Reporter sat down with Bizzy for an exclusive interview at the after-party following a concert in Ft. Lauderdale show.  

---
  
Mark Pulaski: First of all, how does it feel to be back on the road with at least some of your boys?

Bizzy Bone: Well it feels good, you know? I've been away for 10 years. And, you know, I'm always there to help my partners. When I did what I did [leaving the group] had a lot more to do with Ruthless Records, it had really nothing to do with Bone Thugs-n-Harmony. Flesh was in prison. You know, he's big bro. He's the reason we were even in LA and just everything seemed to be so f***ed up that it's like after Eternal and then after The Art of War, I didn't have that same vibe. I was able to get one record in with Flesh and that's what were touring on, Resurrection. But, it's like we lost that creativity I felt as a unit. So I just wanted to go out and just try to spread my ribcage, and try to be creative and do new things and just kind of be a better artist, you know? Do some movies, and guest appearances, and different beautiful things of that nature. Find out who's going to lead me on the right path of my career and so on and so forth. You know, I had some hits; I had some misses. But, everything turned out to be really, really, really cool, you know? It was really, really good. And, you know, my brothers as men they didn't understand me because I really didn't speak to them too much. But, to kind of stop the long paragraph it's really good to help out and be doing what Layzie is doing with his solo record and what Flesh is doing after his long-awaited solo junior effort after 10 years of being incarcerated. I just felt as though nobody really supports each other when it's just a solo record, so I just wanted to break the mold, you know?

MP: Are you working on any of your own solo efforts right now?

BB: My next record that I'm going to be actually recording is going to be the duet with Krayzie Bone. It's kind of been anticipated for a while. So we're just going to have some fun and just figure it out and see what we come up with. If it turns into being something great, then that's the only thing I'm going to be aiming for anyway. He is a perfectionist, so I'm not just going to be able to go in there and finish a record in three days like I normally try to. It's just like anything else, you know, I'm not trying to act like I'm all this or all that, you know. So yeah, that's the next one. I put out a rock/r&b/hip-hop record [Crossroads 2010]. We did a minor release out here, but I really wanted to go overseas for the first time and accomplish that. I just wanted to go overseas, I've been saving it for so much time. I want to end my career there after the states get tired of me and things of that nature. So I just want to end my career over there; make some money.
MP: Because I want to ask something you've never been asked before, what do you think of Kraft Macaroni & Cheese?

BB: I was actually talking about that the other day with one of my chicks the other night. I said 'old people like Kraft Macaroni &Cheese.' I'm a Velveeta man. I like to do the homemade thing, you know? Since I've been by myself and not having a lady in the house, I took up cooking and getting some things together for the palate. In case the babies come through or something of that nature, I can make them a nice meal and try to get that parenthood thing going instead of just paying child support all the time, you know what I'm saying[laughs]? But yeah, Velveeta. I'm a Velveeta man.

MP: Alright, well that should pretty much do it. I'll let you get back to the party.

BB: Thank you so much, man. I want to send love to everybody out there at Miami Dade College. I definitely appreciate the opportunity for them to have some insight on Bizzy Bone and Bone Thugs-n-Harmony. We're always here. I definitely appreciate you guys and it's always good to see people in general learning new things and so on and so forth, because I learn new things every day. So, major love to education and all the professors and all those people out there at Miami Dade. Ya'll keep going, you know what I mean? Keep going.
More Entertainment Articles
---