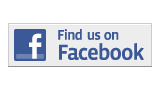 ---
Entertainment
Summer Movie Guide
By Mark Pulaski (Mark.pulaski001@mymdc.net), Jessica Medina (Jessica.Medina008@mymdc.net)
It's summer again. As the heat and humidity rise in South Florida, so does the anticipation regarding some of this year's biggest blockbuster movies. We, at The Reporter, present to you some of 2011's most highly awaited films and rate them 1-10 on our buzz meter.
For a PDF version of The Reporter's Summer Movie Guide, click here.

Green Lantern
Starring Ryan Reynolds, Blake Lively, and Peter Sarsgaard
Directed by Martin Campbell
Warner Bros. Pictures
June 17
PG13
Green Lantern—DC Comics rebuttal to Marvel's Thor, X-Men and Captain America releases—follows test-pilot Hal Jordan (Reynolds) after receiving a super-power granting ring and membership into an intergalactic group of warriors. Jordan becomes involved in a battle to keep peace in the universe, but first he must master his powers with the ring in order to help the extraterrestrial group defeat Parallax, their ultimate nemesis.

MP: A superhero whose power was given to him via some alien ring? Sounds like he was just lucky, nothing special. Seems like DC's lame attempt at stealing some of the shine from the Marvel trifecta.
JM: Hollywood's golden boy seems to have done a great job in Green Lantern. DC could make a fantastic comeback, Green Lantern joining the likes of Watchmen in a list of worthwhile summer blockbusters.  
---

Mr. Popper's Penguins
Starring Jim Carrey, Carla Gugino and Angela Lansbury
Directed by Mark Waters
20th Century Fox
PG
June 17
Loosely based on the children's book of the same name. A businessman named Tom Popper (Carrey) loses sight of what's important in his life until he inherits six Gentoo Penguins, converting his upscale New York City apartment into a snowy paradise. His whole life is turned upside down as he learns from his new-found feathered friends.

MP: Sadly, Jim Carrey seems to be losing his edge. By settling for the family comedy genre he is committing comedic suicide.
JM: Oh Jim, what have you done? Safe to say Carrey's taking one for the team and doing this one for the children.
---
  
Bad Teacher
Starring Cameron Diaz, Jason Segel and Justin Timberlake
Directed by Jake Kasdan
Columbia Pictures
R
June 24 
Elizabeth Halsey (Diaz) is a foul-mouthed, drug-using, junior-high teacher who could care less about education. Her goal is to marry her well-to-do fiance' and settle for a life of pampering. When her sugar daddy breaks the relationship off, she's goes after a new wealthy male target—her colleague Scott (Timberlake). Problems ensue when she isn't the only one who has her eyes on the handsome young substitute.

MP: C for effort. Maybe some extra credit will help it out.
JM: Just when you thought Cameron Diaz had hit rock bottom with Green Hornet she pulls off this little number. What happened to her in movies with substance like Being John Malkovich? 
---
Cars 2
Starring Owen Wilson, Larry the Cable Guy and Michael Caine
Directed by John Lasseter and Brad Lewis
Walt Disney Pictures
G
June 24
In this animated sequel, racing star Lightning McQueen and his vehicular pal Mater hit the road harder than before, taking their talents to global heights in order to compete in the inaugural World Grand Prix. The pair are caught up in a detour that leads through the streets of Japan and Europe after Mater becomes involved in an international espionage mission.

MP: Finally got it rolling.  I love Pixar but I'd have to say Cars was my least favorite. Hopefully this can bring a tune up to the franchise.
JM: Is there anything Pixar touches that does not turn into cinematic gold? It's no Toy Story but it'll do.
---
Transformers 3: Dark Of The Moon
Starring Shia LaBeouf, Rosie Huntington-Whiteley and Tyrese Gibson
Directed by Michael Bay
Paramount Pictures
June 29
PG13 
Not much information has been leaked on the newest Micheal Bay blockbuster: Transformers: Dark of the Moon except most of the major characters are set to reprise their roles.The main exception being starlet Megan Fox, who left the franchise amid allegations of an altercation with iconic director Michael Bay. In this third film, the Autobots have learned of a spacecraft stranded on the moon that may provide the key to defeating the rival Decepticons.

MP:  Dark of the Moon? What kind of name is that? Did Pink Floyd hold a lunar copyright? I doubt this will be any more than meets the eye; huge explosions and high-speed action scenes with little else. =
JM: I look forward to the day Michael Bay takes his talents and creates an excellent film. Unfortunately, it won't be June 29. Another summer blockbuster, another ten dollars poorly spent. 
---
Larry Crowne
Starring Tom Hanks, Julia Roberts and Bryan Cranston
Directed by Tom Hanks
Universal Pictures
PG-13
June 1
Academy Award-winners Tom Hanks and Julia Roberts star in a tale of self improvement. After Larry Crowne (Hanks) loses his long-time job due to his lack of education, he finds himself at wits end. He enrolls in the local community college to try and give his life a jump start, where he becomes involved with speech professor Mercedes Tainot (Roberts).
MP: I'm not a fan of rom-coms, but I am a Tom Hanks fan.
JM: Storyline is interesting enough, but this would be a complete miss if it were not in the hands of all-star protagonists. 
---
Monte Carlo
Starring Selena Gomez, Leighton Meester and Katie Cassidy
Directed by Thomas Bezucha
Columbia Pictures
PG
June 1
Based on the book "Headhunters" by Jules Bass. A young woman, her best friend, and stepsister take a long-anticipated trip to Paris. While on a tour that fails to meet their expectations, the trio decides to embark out on their own adventure, which leads to one of the girls being mistakenly identified as a British heiress. Before they can correct the mistaken identity crisis, they are taken on an unprecedented vacation to Monte Carlo.

MP: Nope.
JM:This has absolutely no cinematic value. Steer clear.
---
Horrible Bosses
Starring: Jason Bateman, Charlie Day and Jason Sudeikis.
Directed by Seth Gordon
New Line Cinema / Warner Bros.
R
July 8 
Three friends—played by Bateman, Day, and Sudeikis—come to a realization that the main things standing between them and happiness were their bosses—played by Kevin Spacey, Colin Farrell, and Jennifer Aniston. After a night of drinking with shady ex-con Motherf*****r Jones (Jamie Foxx), the three amigos formulate a plot to kill their tormentors.

MP: This could be very good. The preview shows great promise and originality. Expect to LOL.
JM: Aniston and Farrell seem to have stepped up their comedic game. A little bit of substance and a little bit of comedy go a long way. 
---
Zoo Keeper
Starring Kevin James, Rosario Dawson and Leslie Bibb
Directed by Frank Coraci
Columbia Pictures
PG
July 8
A zookeeper, Griffin Keyes (James), who already lost his chances with one prospective bride over her dissatisfaction with his profession, decides that the best way to find his dream girl is to leave the zoo he loves to pursue a more lucrative career. The animals of the zoo however, do not want to lose their beloved zookeeper. In an effort to keep Keyes around they decide to reveal their big secret—they can speak.

MP:  Paging Dr. Dolittle. Code Blue.
JM: Folks, Kevin James may very well be committing career suicide before our very eyes.
---
Harry Potter and the Deathly Hallows: Part 2
Starring Daniel Radcliffe, Rupert Grint, Emma Watson and Ralph Fiennes
Directed by David Yates
Warner Bros. Pictures
Not yet rated
July 15
The grand farewell to the epic Harry Potter series. The finale will wrap up the adventures of Harry Potter (Radcliffe), Ron Weasley (Grint), and Hermione Granger (Watson) as they proceed on their mission to search for the final horcruxes in order destroy the evil Lord Voldemort (Fiennes). Readers of the book are already sure to know the storyline, but for average moviegoers this will bring a conclusion to the Harry Potter saga. Part 2 promises to offer more action as the final battle between good and evil ensues.

MP: After watching the whole series in two days a while back, I became quite the Harry Pothead. And since I haven't read the books, the plot will be a surprise to me. I can hardly wait until the screening.
JM: David Yates hit the nail on the coffin with this one. Stellar cast, superb effects, magnificent storyline. Prepare to see box office records smashed with this easily being the # 1 summer blockbuster. 

---
Winnie The Pooh
Starring Jim Cummings, Craig Ferguson and John Cleese
Directed by Stephen J. Anderson and Don Hall
Walt Disney Pictures
PG
July 15
Stephen J. Anderson, director of The Emperor's New Groove and Tarzan, takes on another childhood classic. With humorous wit and an adorable accent, Winnie The Pooh starts off very much the same as it always has; Pooh's quest for honey. Nevertheless, things turn sour when Pooh misinterprets a note left by beloved pal Christopher Robin. Fearing the worst for his bestfriend's supposed capture by a man named "Backson", Pooh gathers the gang for a search party. With a lovable familiar story and a director known for delivering, one can only expect great results.

MP: I expect explosive action, steamy love scenes, gruesome gore, and plenty of honey in this one. Okay; maybe just honey.
JM: A stroll down memory lane does the soul more than good. We could all take a page from Winnie the Pooh, or perhaps just a spoonful of sweetness. 

---
Captain America: The First Avenger
Starring Chris Evans, Stanley Tucci, Hugo Weaving and Tommy Lee Jones.
Directed by Joe Johnston
Paramount Pictures
Not yet rated
Release Date: July 22
As the name implies, this movie tells the back-story of how the first member of the comic-book hero group The Avengers came to be. Starting in the World War II era the film follows the story of the patriotic Steve Rogers (Evans). After being regarded as unfit for enlistment in the US Army, Rogers signs up for a top-secret program designed to create a super soldier. The result is Captain America, who wages war against nemesis The Red Skull and all of America's enemies. 
MP: I'm not the biggest fan of comic book movies. And nothing can top my all-time favorite "patriotic" movie Team America. Freedom isn't free, but I'll wait until this movie is before I see it.
JM: NEXT! Not a fan of Captain America or Chris Evan's poor acting skills. This might be the worst comic book movie thus far. The only reason to see this is for the always exceptional Stanley Tucci.
---
Friends with Benefits
Starring Mila Kunis, Justin Timberlake and Patricia Clarkson
Directed by Will Gluck
Screen Gems
Not yet rated
July 22
After going through terrible break-ups, good friends Jamie (Kunis) and Dylan (Timberlake) decide to have casual sex without the emotional ties a relationship strings along. In true romantic comedy fashion, our protagonist's lives become slowly intertwined as love seeps its way through their friendship barriers.

MP: Another rom-com, this one doesn't look half bad though. I might go see it casually, nothing serious.
JM: Portman did it better in No Strings Attached. Come on now Mila, be a little bit more original. You can be the swan princess next time.
---
Life in a Day
Starring Cindy Baer, Moica and Caryn Waechter
Directed by Kevin Macdonald
National Geographic Films
Not yet rated
July 27 (Theatrical release)
Produced by Ridley Scott, director of Gladiator and Black Hawk Down, Life in a Day is a selective montage of videos shot by filmmakers around the world as a testament to human life on July 24, 2010. Encompassing all the different aspects of life, the beautiful and the daunting, this film has been heralded by film festivals around the world as a must watch.

MP: Better than any 'reality' show. Looking forward to a glimpse into life itself.
JM: Premiering in South Florida during the Miami International Film Festival, Life in a Day, is a breath-taking display of the most beautiful aspects of the human condition.
---
Cowboys & Aliens
Starring Daniel Craig, Harrison Ford and Olivia Wilde
Directed by Jon Favreau
Universal Pictures/Paramount Pictures
Not yet rated
July 29
Based on the 2006 graphic novel of the same name, Cowboys & Aliens brings an original blend of two major genres—Westerns and science-fiction—to the big screen.  A man awakens in the desert with a strange device locked to his wrist and no memory of his past. After he returns to town, thus learning that he is a wanted criminal, an alien attack ensues. Past differences must be put aside to combat the greater of two evils and save the town.

MP: Bang! Bang! Zap! Zap! Yeehaw!
JM: What a horrible title, what a horrible concept. Spielberg needs to return to directing and stop budgeting these type of movies. Can I get an amen?
---
Crazy, Stupid, Love
Starring Steve Carell, Ryan Gosling and Julianne Moore
Directed by Glenn Ficarra and John Requa
Warner Bros. Pictures
PG13
July 29 Cal Weaver (Carrel) leads a seemingly perfect life. He has a good job, a nice house, and a great family. But all that seems to unravel when his wife asks for a divorce after sleeping with someone else. Things seem to take a sharp turn for the better when long time bachelor Jacob Palmer (Gosling) helps Cal steer his life back on track. Clever, stirring, and entertaining, this films promises to deliver.

MP: Another chick flick? Steve Carrel is always funny though.
JM: It is such a relief to see a good romantic comedy bobbing in a sea of summer blockbusters. Emma Stone, Steve Carell, Julianne Moore, and Ryan Gosling. Need I say more?

---
The Smurfs
Starring Neil Patrick Harris, Katy Perry and  Hank Azaria.
Directed by Raja Gosnell
Columbia Pictures
Not yet rated
July 29
In an unfortunate chain of magical events the Smurfs are cast out of their village and into the concrete jungle—New York City. With help from human friend Patrick Winslow (Harris), Papa Smurf leads the way as him and his clan try to find their way back home before the evil wizard Gargamel is able to track them down in the big apple.

MP: Maybe I'll check it out after getting really smurfed up.
JM: The trailer alone makes me feel terribly blue. 
---
  
Rise of the Planet of the Apes
Starring James Franco, Freida Pinto, John Lithgow
Directed by Rupert Wyatt
20th Century Fox
Not yet rated
August 5
This prequel to the popular Planet of the Apes series, set in present day San Francisco, gives rise to the origin of how primates eventually came to conquer the world. Scientist Will Rodman (Franco) conducts an experiment on an ape that goes awry, leading to rapid mutation and increased intelligence that may put the future of mankind in question.

MP: A fresh start for the franchise seems like a good idea. We finally get to learn how the apes came to rule the world. I'm not exactly going bananas about it, but I'll check it out.
JM: Why is this movie continuing to be remade? It was bad before, it will be bad now. Can we all agree to leave Darwin within the pages of our biology text books and not our movies?
---
  
The Change-Up
Starring Jason Bateman, Ryan Reynolds and Olivia Wilde
Directed by David Dobkin
Universal Pictures
Not yet rated
August 5
From the writers that brought us the comedy classic The Hangover, Jason Bateman stars alongside Ryan Reynolds in a feel-good comedy about an unsatisfied father and playboy best-friend, who by chance switch bodies. Taking advantage of the situation, Dave (Bateman) acts as single as ever, mingling effortlessly with beautiful coworker Sabrina (Wilde).

MP:  Another body swap movie? Not too original.
JM: The classic switch-a-roo! Being as this has been extremely over played throughout the years I would advise against it. However, Bateman and Reynolds may have given the concept new life.
---
  
Dirty Girl
Starring Milla Jovovich, Juno Temple and Mary Steenburgen
Directed by Abe Sylvia
The Weinstein Company
Not yet rated
September 12 2010 (Theatrical release)

This film, which originally debuted at the 2010 Toronto International Film Festival, follows the story of Danielle (Temple) who is known around her school as the 'dirty girl.' After her bad behavior gets her kicked out of class and sent to a special program, she is partnered with another outcast by the name of Clarke (Jeremy Dozier). Together they embark on a journey of self-discovery, finding out a little about each other along the way.

MP: The title sounds interesting.
JM: Journey of self-discovery? The only thing I'll be discovering in this movie will be the inside of my eyelids.
---
30 Minutes Or Less
Starring Jesse Eisenberg, Aziz Ansari, Danny McBride and Nick Swardson
Directed by Ruben Fleischer
Columbia Pictures
Not yet rated
August 12
Going about his regular pizza delivery routine, Nick (Eisenberg), unluckily stumbles into a trap set up by two wanted criminals. Having a bomb strapped to his chest and warned he only has nine hours to rob a bank, Nick seeks help from ex-bestfriend Chet (Ansari). After an Oscar nominated performance by Eisenberg in his last film, 30 Minutes Or Less guarantees to have audiences howling with laughter.

MP: Hope they can deliver some hot comedic deliciousness.
JM: This looks like a complete hit-or-miss situation. Interesting to see a comedy as Eisenberg's first choice after being an Oscar nominee. Hmmm...intriguing.
---
  
Final Destination 5
Starring Nicholas D'Agosto, Emma Bell and Arlen Escarpeta
Directed by Steven Quale
New Line Cinema
August 12
Unexpected survivors of a bridge collapse accident find their lives creeping closer to an end as, one by one, they experience freak accidents concluding in their deaths. They have nothing else to do but band together in an effort to cheat death and take control of their lives.

MP: Can this be the final Final Destination? Enough is enough.
JM: Let's get a round of applause going for the creators of this movie. It must be really challenging to continue to come up with creative ways to kill characters off after four successful prequels.
---
  
Glee Live! 3D!
Starring Dianna Agron, Lea Michele and Chris Colfer
Directed by Kevin Tancharoen
20th Century Fox
Not yet rated
August 12 
Comprised of concert and behind the scenes footage from the Glee Live! tour, filmed in 3-D . The concept with this film was to give fans the opportunity to witness some of the most memorable moments and performances from the 2011 concert series which featured 14 members from the four-time Golden Globe winning TV show.

MP: I don't watch the show and I wont watch the movie.
JM: They are milking your money, gleeks! Stay home and stay tuned. 
---
  
The Help
Starring Emma Stone, Viola Davis and Octavia Spencer
Directed by Tate Taylor
Touchstone Pictures
PG-13
August 12 
Eugenia "Skeeter" Phelan (Stone) returns from college to find a moral crisis at her doorstep when long time friend Hily Holbrook (Bryce Dallas Howard) introduces a bill to further discriminate the African-American maids in small town Jackson, Mississippi circa 1962. Using her talents as an aspiring author, Skeeter turns a blind eye to racial loyalties in an effort to let the voiceless be heard.

MP: Not my cup of tea. Bring another, please.
JM: Emma Stone is everywhere lately, and she most definitely does not need any help. A promising film from a promising young actress. 


More Entertainment Articles
---