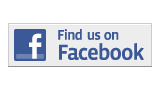 ---
News
Graduate Surpasses Stroke and Tells Story
By Juan Endara
juan.endara001@mymdc.net

My name is Juan David Endara and I am 24 years old.

I had a stroke when I was five months old. It left me in a coma for 17 days, as a result I have lived my life with a speech impairment.

Doctors were extremely pessimistic. They didn't think I would be able to speak or walk.

Thanks to therapy, I have learned to create a new perception of myself that has helped me to be more optimistic.

Achieving success with my college studies has been a major challenge for me. My fear
of taking tests and managing my stress are only a couple of examples that describe the difficulties I have faced during my collegiate trajectory.

Before moving to the United States, I lived in Colombia where I always received a regular education.

However, when I first moved to this country at the age of 14, I struggled with getting involved in school. It was the most difficult experience for me.

I struggled to learn English. My mother was a single parent and worked a full-time job, so it was hard for her to help me much. In addition, she didn't know English.

During that time I was a person with no motivation. I fell into a depression, and didn't perform well in school or in life at that time.

I was enrolled in a special program designed for individuals with learning impairments. At that point, I was very confused and uncomfortable with myself because I knew I could do better, but I was not sure how.

I recall people always telling me that I would not make it.

One specific teacher always told me how bad I was.

When kids used to make fun of me, I used to hate them so much that I forgot that they were kids just like me.

Now, I realized that it was not their fault.

This teacher never took the time to teach them a different perception about people with disabilities.

But this all changed.

On April 30 I graduated from Wolfson Campus with a 3.2 GPA and will be transferring to Florida International University to major in mass communications. I want to get as far as I possibly can.

During my college experience, I have met kind people, many who have inspired me and supported me. I was also part of ACCESS Services, a program at Miami Dade College that provides, arranges and coordinates accommodations for students with documented disabilities.

I want to end this era of my life with a message that I hope reaches the heart of every student— never allow failures to define you.

I want to be an example to all students that they too can succeed despite the roadblocks or hardships they may face, many of which are beyond our control.

No one would've ever predicted that I was going reach my goal to graduate.

When times get tough, I encourage and challenge you to keep moving forward.

I did. You can too.
More News Articles
---