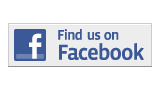 ---
News
Obama Speaks to North and West Campus' Class of 2011
By Monique Madan
Monique.madan001@mymdc.net
Taking the stage to scattered shouts of "Yes, we can," President Barack Obama pledged to fix the "broken immigration system" as he delivered the commencement address to more than 4,000 Miami Dade College North and West Campus students.

Some stood on chairs and others cried as Obama spoke at the James L. Knight Center in downtown Miami on April 29,  just two days before he announced the killing of Osama Bin Laden at the hands of six U.S. Navy Seals.

"The diploma you're about to receive stands for something more than the investment you made in yourselves," Obama said ."It's the result of an investment made by generations before you; an investment in that radical idea that America is a place where you can make it if you try."
Click here for an inside look at the North Campus graduation.
This year, walking graduates were given two admission tickets instead of the usual four due to venue availability. As a result, more than 3,000 guests were forced to watch the ceremony from two overflow rooms.

But that didn't stop them from cheering loudly when Obama promised to make the DREAM Act the "law of the land."

"I only wish this would actually happen. Like he said, its an investment," said 21-year-old DREAMer Vanessa Nuñez.  "However, we need actions, not words.I am still in removal proceedings which thankfully hasn't been released yet. Transferring has been and still is an even more difficult process due to my status. Passing the DREAM Act is my dream and millions of undocumented students' dream."

Obama stressed patience.  

"Democracy is hard, but it's right," Obama said. "Changing our laws means doing the hard work of changing minds, and changing votes, one by one."

Among those in the crowd was Florida Congresswoman, Frederica Wilson. She referred to MDC as "our crown jewel."

"[MDC] is Miami-Dade County's community safety net," Wilson said. "So many dreams and aspirations are accomplished here," said Congresswoman Frederica Wilson.

Former U.S. Representative for Florida's 17th congressional district Kendrick Meek was also present at the ceremony.

"North Campus has a long history; my mom taught there," Meek said. "The people that make MDC are those with struggling commitments and figure out how to make something out of nothing."

Obama was the third U.S. President in the past four years to speak at an MDC graduation. Former President George W. Bush spoke at the Kendall Campus commencement ceremony in 2007; William Jefferson Clinton spoke during the North and West Campus graduation in 2010.

He accepted his first honorary associates degree from MDC President Eduardo Padròn—a certificate given to all commencement speakers. Padròn also presented Obama with the College's Presidential Medallion.

"I couldn't be prouder of the work we've done," Obama said. "I am so proud of you."
Speakers
NORTH AND WEST CAMPUS: U.S. President Barack Obama
Obama was the second acting U.S President in the past four years
to speak at a Miami Dade College commencement ceremony.
---
MEDICAL CENTER CAMPUS: State Board of Education Member Kathleen Shanahan
In the past, Shanahan was chief of staff for Florida Governor Jeb Bush and then Vice President-elect Dick Cheney.
She is also a member of the Florida State Board of Education
---
HOMESTEAD AND INTERAMERICAN CAMPUS: U.S. Attorney for the Southern District of Florida Wifredo "Willy" Ferrer
Ferrer is focused on combating fraud, public corruption, and building safer communities.
Ferrer proudly supports immigration reform.
---
WOLFSON AND HIALEAH CAMPUS: president of the Institute for Higher Education Policy, Michelle Cooper 
Cooper is responsible for developing new ideas and strategic approaches that help low-income, minority,
and other underrepresented student populations gain access to post-secondary education.

---
KENDALL CAMPUS: President of Univision Networks, Cesar Conde
Appointed by former president George W. Bush, he served as the White House Fellow for Secretary of State Colin L. Powell
in 2002-2003, advocating for the development of educational opportunities for young Hispanics.
More News Articles
---