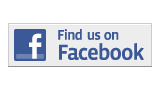 ---
Opinion
Ashton Takes Over Three & A Half Men
By Richard Pizarro
richard.pizarro001@mymdc.net
After seven seasons of gracing our TV screens on CBS' Two and a Half Men and the subsequent media fallout following his dismissal, Charlie Sheen has finally been replaced.


Rest assured that he is at Sober Valley Lodge—his Beverly Hills mansion—with his goddesses at his side.

You may ask yourself, "who did CBS executives choose to replace Sheen on the show?" The answer is none other than Dude Where's My Car star Ashton Kutcher, who was ecstatic about the role, reportedly stating: "I got the best job in show business and I'm excited about that."

I highly doubt that being on TV with Duckie and an awkward looking 17-year-old boy is the best job in show business; although If I got paid one million dollars an episode, I'd be in a sitcom with Fran Drescher and Gilbert Gottfried.

The show's ratings have been dropping the past couple of years. I don't think Kutcher's presence can restore Two and a Half Men to its former glory.

The clock is approaching its final hour and a casting of this magnitude won't remedy the situation. It's similar to Sheen replacing Michael J. Fox in Spin City, which dragged on for two more seasons.

Who knows, maybe Kutcher is what the show needs. After all, he may just punk us all and save Two and a Half Men.
More Opinion Articles
---