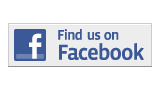 ---
Opinion
Fighting for Human Rights
By David Garcia
david.garcia037@mymdc.net
Recently, I witnessed something very new.  

Shocking? No.  

Upsetting? Yes.

Their were some girls on campus volunteering for the Human Rights Campaign, an American organization founded in 1980 supporting marriage equality. Their work is imperative in the fight for marriage equality and LGBT rights in America.

Walking out of the math lab I passed by a girl who asked, "Do you have a minute for gay rights?"

I replied, "I have more than a minute! What can I do?"

We spoke about different bills, such as ENDA, and how they affect people around the United States.
I agreed to donate money—as I regularly do to organizations which promote human rights.

As I filled out the paper work to donate money, this older Hispanic woman yelled "Straight rights! Straight rights!"

She started arguing with the other volunteer, yelling out: "For the children!"

The polite volunteer then said something that made me smile. Calmly, she said, "Ma'am, that's exactly one of the reasons why we're here. For the children."

I began to think about this woman:  Was she a professor here? What provoked her to speak the way she did? I then began to think about her children, if she had any. If she had a daughter, I presumed she would be married. Who was she married to? Was he white or black?

I don't think she realized that a few decades ago, her daughter may not have been able to marry the man she loved. People were denied marriage because they were an interracial couple, a thought that seems outlandish now.
Would she have been in our position donating and volunteering to end the ban against interracial marriage? Who would have been the one yelling at her?
These questions flooded through my mind and I wish I knew the answer to them.

"Straight rights! Straight rights!" she yelled.  What rights are being taken away from her? Is she denied federal rights in her marriage? Could she be be fired from her job just because she was straight? I wish people who oppose marriage equality could just see how harmful their standpoint can be.

"For the children!" she yelled.

Yes, for the children.

For the straight children who sit in orphanages that need a loving, caring family to adopt them.

For the gay children who are kicked out of their homes because their parents harbor the same hurtful opinions.

For the children who are killed simply because they are gay.
More Opinion Articles
---