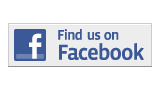 ---
Sports
Growing Up In A Hard Knock Life
By Hector Gonzalez
Hector.gonzalez012@mymdc.net
A family friend was murdered, and his basketball  scholarship was revoked, but the worst was yet to come for William Bell Sr.
     
That is part of Bell's story, a nursing student who enrolled at Miami Dade College this spring semester.
He has gone from being an athlete to a student and now the owner of a semi-pro football team.
Through the pains, trials and hardships he has endured in his life, Bell has managed to stay involved in athletics. Playing football for a semi-pro league team, the Broward County Raiders in 2006, in the Arena Football League briefly with the Miami Vice Squad the same year, and another semi-pro team, The Fort Lauderdale Lions in 2007.
    
Bell's previous experience opened doors for him to purchase his own team, the South Florida Broncos. The team ended the season with a 17-0 record, earning the 2010 South East Football League Championship. Bell was named the 2010 owner of the year.
    
But not everything was positive. Bell injured his knee, tearing his anterior cruciate ligament, medial collateral ligament and posterior cruciate ligament, requiring knee surgery.
 
"I am recovering now and I plan to go back to play next year," Bell said.  "It's more to come after all the adversity. I am here at MDC and happy."

Bell was raised in what he described as the violent projects of "The MatchBox" in Carol City, now known as Honey Hills.
    
He recalled one incident when he was seven-years-old, when a friend of the family nicknamed "Jowles" was murdered, shot to death inside his apartment in the shower after a fight.

"He was like a big brother to me, there was a lot of killings, drugs and shootings," Bell said. "The nights were crazy, chaotic, gunshots and screaming."

To stay out of trouble, Bell played sports.

"I played everything, basketball; football and track, at a recreation park called Scott Lake Optimist Club," Bell said. "My mother kept me inside my house most of the times."
   
At Miami Carol City Senior High School, Bell made a name for himself  on the athletic field. He played basketball, football and track.
  
According to Bell, Albany State University in Albany, Ga. offered him a full scholarship to play basketball and track, he accepted the offer, but during a holiday break in 2000 his life took a dramatic change.
    
While he was home during Thanksgiving break, Bell said his mother unintentionally broke the news, that she had cancer.

He was shocked.
   
"I overheard her during a prayer say 'Lord, heal me from this cancer,' I broke down and ran into my room crying," Bell said.
    
With his mother ailing, Bell was unable finish at ASU; his scholarship was revoked. But the good news is that Bell's mother's health has gotten better.
   
Today, Bell, 31, has a nine-year-old daughter, Jamyla Bell, a five-year-old son, William Bell Jr., and a three-year-old son Jaden Bell. He is married to Karen Jitta Bell.

"He' s a very motivated, positive person," said Marcus Isaac, who is the sports coordinator for Student Life at North Campus, and considers Bell a friend. "He's such an inspiration."
   
With his life back on track, Bell hopes to make a difference in the community.
  
"I am proud of him," said Bell's father, William Bell.
More Sports Articles
---