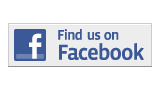 TOP STORY
A review of CG Burgers, 8525 Mills Drive, Kendall, FL 33183
EDIBLE ARRANGEMENTS: More then three months after the opening of the Miami Culinary Institute,College president Eduardo Padron was on site to help with the grand opening of the school's organic edible garden. The garden, created by Natural Greenscape, will provide a sustainable source fruits, vegetables and herbs that will be used in the preparation of dishes in the institution.—ALAIN BICHOTTE / THE REPORTER

GARDEN FRESH: More then three months after the opening of the Miami Culinary Institute,College president Eduardo Padron was on site to help with the grand opening of the school's organic edible garden.—ALAIN BICHOTTE / THE REPORTER

PICTURE PERFECT: (From Left) Origenes Benoit,Yukie Futami, Rosan Rivera , Meghan Kenney and Marifranchi Rodriguez (middle, bottom) are looking to regroup from a 2010 national stumble and win it all.—GREGORY CASTILLO / THE REPORTER

ROCK OF AGES: Hollywood gives North Miami Ave and 14th street an 80's flashback as a star studded cast films an adaptation of the 2006 Chris D'Arienzo hit Broadway musical Rock of Ages—AKEEM BRUNSON / THE REPORTER

WILD WILD WEST: North campus student Eric Zaldivar (right) starred alongside spaghetti-western veteran Dan van Husen in the new release The Scarlet Worm.—COURTESY OF WILD DOGS MEDIA
HIGHLIGHTS
Alexandria Holloway, the original dean of The Honors College, is retiring after 35 years of service to Miami Dade College.
After several years of allegedly unpaid lunch breaks, three Wolfson Campus security guards have decided to fight back and claim what they believe is theirs.
Miami Dade College was warned it might lose its accreditation by the Southern Association of Colleges and Schools because it does not have enough full-time faculty. The warning will last six months.
A review of Soi Asian Bistro, 134 NE Second Ave., Miami, FL 33132