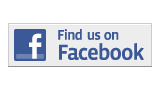 ---
Arts and Entertainment
2012 MIFF Now Accepting Submissions
By Jessica Medina
Jessica.Medina008@mymdc.net
Even though the Miami International Film Festival is roughly six months away, filmmakers all across the globe are beginning to submit their latest cinematic endeavors.
MIFF, sponsored by Miami Dade College, has officially placed a call for entries on their site. Becoming more efficiently equipped, not to mention environmentally friendly, they aim to have all submissions sent through the Withoutabox Secure Online Screener.
Potential contestants submitting via this progressive form will be granted priority viewing.
Festival Director Jaie Laplante has expressed his gratitude and excitement for the 2012 MIFF.
"We had a superb response from audiences and filmmakers alike on our 2011 edition," Laplante said. "The fact that we have been able to win the support of the Knight Foundation for our new cash award structure in the Ibero-American Competition will ensure the cream of the crop in Spanish-language cinema in 2012."
With a variety of categories from features, documentaries, shorts, and experimental cinema, the 2012 edition of MIFF aims to continue putting Miami on the map among major film festivals, possibly on it's way to being mentioned alongside Cannes, Berlin, and Sundance.
Additional information is available at
www.miamifilmfestival.com
More Arts and Entertainment Articles
---