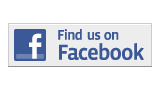 ---
Arts and Entertainment
Caribbean Cafe Restaurant Review
By Gregory Castillo
Gregory.Castillo001@mymdc.net
With Miami's Latin-inspired flavors being present on almost every street corner, it's hard for any one location to stand out, but Caribbean Cafe near MDC's North Campus happens to do just that.
Opened in 2006, the restaurant offers a casual dine-in experience at a price too affordable to pass up, and sits less than a mile from North Campus.
Menu items are served as "completas", or "a complete meal." Customers select two side dishes ranging from traditional Latin and Caribbean flavors including rice, beans, vegetables and add an entree to complete their meal.
The entree menu is as diverse as possible for a menu consisting mostly of traditional Latin flavors. Roast pork, picadillo and ox tail are found but are joined by other items like their top-selling bourbon chicken—grilled, slightly-sweet chicken breast pieces—and mango chicken—a sort of fried chicken in mango sauce.
Most meals cap off at around $8-10 dollars with a 20 oz fountain drink, though the big deal comes from the restaurants daily special. For $3.99 you get two sides with a chosen entree and a 20 oz drink.
During my visit I sampled the mango chicken, stewed chicken and couple of different sides.
The mango chicken was a pleasant surprise offering a tangy, sweet flavor reminiscent of good quality Chinese take-out. The stewed chicken, a staple dish in most Hispanic homes, was a delicious home-style soup with big, meaty pieces of chicken in a flavorful vegetable broth.  
Though my entrees we're full of flavor, I can't say the same thing for my sides. The arroz moro—a seasoned rice and bean dish—lacked flavor and I mostly left it behind, as well as the congri—another version of the rice dish—which shared the same fault as the moro.  
All in all, the restaurant offers a significant value to students looking to grab a quick, monstrous portion of home-style Caribbean flavors. Service is fast, food is cheap and they even offer 29¢ coladas, a popular potent dose of Cuban coffee for students needing an extra buzz to get through their classes.
3.5 out of 5 
Caribbean Cafe

13565 NW 27 Ave
Opa-Locka, FL 33054
More Arts and Entertainment Articles
---