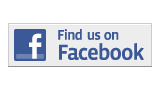 ---
Arts and Entertainment
Film Student Stars In New Western
By Mark Pulaski
Mark.pulaski001@mymdc.net
Since he was young boy growing up in Miami, 24-year-old Eric Zaldivar knew he wanted to entertain people.
"While other little boys wanted to be policemen or firemen, I was interested in operating Mr. Toad's Wild Ride at Disney World," he said.
At age 12, after watching the Normandy Beach invasion scene in
Saving Private Ryan
, he set a new career goal for himself: to be a filmmaker.
Ever since, most of his time has been spent making his own short films and watching plenty of movies, which he credits with being the best film school of all.
In his latest venture, the North Campus film major goes beyond the simple home-made shorts and brings something to the big screen—
The Scarlet Worm
.
The film is a small-budget Western that follows the story of an aging assassin named Print (Aaron Stielstra) who is obsessed with the theatrics involved in his killings. In his latest assignment, he is tasked with the assassination of a brothel owner—played by Dan van Husen—who performs cruel abortions on his 'employees'.
Zaldivar plays Gus, the son of the brothel owner, who serves as a "sympathetic villain" unsure of what to make of his father's actions.   
In addition to his acting credit, he also served as a co-producer, second unit director, and stuntman, often sacrificing his body to achieve the desired results on film.  
The director of
The Scarlet Worm
, Michael Fredianelli, said Zaldivar was a "vital asset" to the project.
"I enjoyed working with [Zaldivar] because he definitely has a strong passion for the Western genre and it shows in his work," Fredianelli said via e-mail. "He put a lot of heart into the production."
Zaldivar also managed to secure most of the funds for the film with the help of MDC film professor Mario Beguiristain, who had great hope in the quality of the script and the capabilities of his student.  
"He is a promising talent," said Beguiristain. "He's a naturally-born director and has good vision for action scenes."
Zaldivar aspires to continue on his current path, building more contacts in the film industry and creating his cinematic art.
"In a world where everybody in my line of work wants to be the next Michael Bay, my goal is the simplest: I just want to make small, meaningful pictures that bring something new to the landscape of film history," Zaldivar said.  
The Scarlet Worm
will make it's theatrical debut in select California theatres on August 27, and will be available on Blu-ray on August 16 through unearthedfilms.com.  
More Arts and Entertainment Articles
---