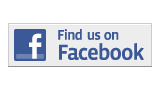 ---
Arts and Entertainment
Former Fall Out Boy Rocks Culture Room
By Natalie Abramson
Natalie.Abramson001@mymdc.net
Anticipation is high; it's a universal feeling throughout Culture Room—a small venue tucked into a residential area strip mall in Ft. Lauderdale. The pit is packed with people of all ages and social ranges, including opening act performers.
The rear-projection screen that is situated in the center of the stage goes black. The Michael Jackson video that was originally playing is swapped for two words "Patrick Stump". The audience shrieks, high-pitched screams go off periodically and sporadically like fireworks. A guitar tech runs across the stage, carrying Patrick Stump's guitar—known as the Stump-O-Matic.
Silence sets in again, but it's short lived. From stage left enters the band. Everyone is screaming. The focus again swings to stage left, where a petite man runs onto the stage. It's Patrick Stump. The pit is physically filled with people and equally dense with emotion. This is what fandom looks like. No one speaks. Fall Out Boy—Stump's former band—was so much for many people and this is proof of that.
The short 3-second break Stump gives himself to prepare is equally important to the audience, it seems as fans we are giving ourselves time to prepare. The preparation is somewhat of a condensed reflection of the show's events: the long grueling line to get in the door, the cute and heartfelt performance by John West—a Jason Mraz-Bruno Mars hybrid from Louisiana—followed by the stale and unwelcome set by Rockie Fresh, a rapper hopeful from Chicago who was sighted by the whole crowd lip-syncing to his own track with his voice recording still intact.
Reality kicks in as Stump leans into the microphone, playing a small trumpet. He opens the set with "Spotlight" sending the crowd into euphoria. Everyone is up on their feet singing. Even the few moms that find themselves chaperoning their child's music endeavors seem delighted.
These are times when we realize what music is supposed to be; not a dividing factor but a unifying one. Stump moves to guitar to sing favorite's such as "Bad Side of 25", then moves to the piano to perform the emotional cover of "Nothing Compares to You" and finally as an encore to the drum set, where he performs a cover of "This Is How We Do", which leads into fan favorite "This City" (which would normally feature fellow Chicagoan Lupe Fiasco). The stage lights go black, and one by one each member of the band exits the stage.
To the veteran concert goer the night isn't over, now comes the the informal meet-and-greets.  Patrick Stump stood outside in the humid Ft. Lauderdale night and met every fan, signed every old Fall Out Boy vinyl, hugged every sweaty fangirl and posed for every cheesy picture.
I was so thankful for the night. As a 7 year deep Fall Out Boy fan I couldn't have been anymore excited. This show proved that Patrick Stump's solo project is here to stay and we should only expect more.
More Arts and Entertainment Articles
---