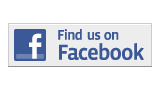 ---
Arts and Entertainment
Just Another Romcom
By Stteffanny Cott
steffanni.cott001@mymdc.net
Long gone are the days of innovative films like
Annie Hall
and
When Harry Met Sally
.  
The romantic comedy genre—or "romcom" as they are colloquially referred as,  have since garnered connotations of redundancy and predictability. And although modern attempts in recreating the free and nonchalant spirit of its pioneers have failed monumentally, some have managed to successfully satisfy our guilty pleasures.
Friends with Benefits is no exception. 
Set in New York,
Friends with Benefits
follows the lives of successful blogger Dylan (Justin Timberlake) and executive recruiter Jamie (Mila Kunis) as they entertain the complex idea of friendship interlinked with copulation without the emotional ties or the demands of a committed relationship (because as if carrying a healthy friendship isn't difficult enough, let's add on the biological pressures of mating).
 While the film itself is meant as a cheerful, fun movie experience, it's substantial use of technological devices (i.e. ipads, iphones etc.) is a direct juxtaposition of the capacity in man to progress materially while at the same time regress emotionally, which alludes perfectly to the modernity of the world in which we live in. But maybe I read too much into it?
In any case, its attempt at lighthearted comedy is enjoyable and manages to deliver some laughs while simultaneously fulfilling our romantic demands without the necessary purging of one's gastronomical contents due to an overt dose of cheesy, lifetime movie-esque revelations of love. Its approach at the modern concept of "casual sex" is commendable although expected.
Mila Kunis and Justin Timberlake's chemistry is undeniable and although the latter lacks tangible acting credentials, his delivery and comedic timing are clear-cut. Equally, Kunis, whose career has been mainly comprised of comedic roles, translates nicely the "damaged" and semi neurotic demeanor of her character.  
Along with an ensemble cast in the likes of Woody Harrelson as a dominant and blatantly "manly" homosexual and Jenna Elfman as the voice of reason, Friends with Benefits delivers exactly what has promised: a lighthearted, visually appealing romantic comedy; nothing more or less.  
More Arts and Entertainment Articles
---