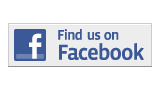 ---
Arts and Entertainment
Soi Asian Bistro Restaurant Review
By Mark Pulaski
Mark.pulaski001@mymdc.net
Located in bustling Downtown Miami there is surely an abundance of food choices around the Wolfson Campus, if you're willing to look past the McDonalds across the street, that is.
Skip the Big Mac and take a walk a block and a half south and you'll find Soi Asian Bistro.  
Opened in August 2010 as A spin-off of Calle' Ocho's Mr. Yum, Soi serves up primarily Thai and Japanese delicacies, offering lunch specials in both categories for 9.95 and 10.95 respectively.  
The place is small, but manages to feel very open and organic due to its big glass doors and green-and-white decor. Two portraits adorn the wall, paralleled by a pixelated mirror. Inverted take-out bags line the ceiling.
For starters, I tried an appetizer of crispy-fried calamari. The blend of crunchy and chewy textures was enjoyable, as was the orange flavored dipping sauce served alongside.
From the Japanese side of the menu, the tuna tataki consists of pan-seared tuna, thinly sliced and served over a bed of stringed carrots and is accompanied by a California roll and sashimi platter. Overall, the flavor is good, but it is not very filling. 
A dish from the Thai group, the pad thai, was very good. Served with your choice of protein—chicken, beef, or shrimp—the meal came wrapped up in a blanket of an omelet, concealing the deliciousness inside.  
Soi's specialty, however, is in their curry dishes. Their massaman curry was rated No. 1 curry in Miami by Miami New Times. I cant say I disagree at all. The spicy bite of the curry was mellowed well with the coconut milk and provided exquisite flavor.  
Although I'm not big on desserts, the tempura cheesecake was delicious. It was mango flavored at the time, although I'm told it's usually strawberry. If you should happen to feel guilty about the extra calories, just walk a couple extra laps around the block before heading back to campus.
4 out of 5
Soi Asian Bistro

134 NE Second Ave.
Miami FL 33132
(305) 523-3643
More Arts and Entertainment Articles
---