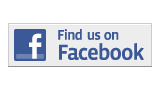 ---
Arts and Entertainment
The Help: A film That Needs No Help
By Amy Zuckerman
Amy.Zuckerman001@mymdc.edu
The Help
—based on the Kathryn Stockett novel of the same name—is set in 1960s Jackson, Mississippi, during the time of segregation. A graduate of Ole Miss, Eugenia "Skeeter" Phelan (Emma Stone), is eager to begin writing. Her love for journalism overshadows her need for companionship, which no longer allows her to fit in with her friends.  
After being turned down for her dream job, she seeks employment at a small newspaper in her hometown. She is asked to write a cleaning advice column and turns to Aibileen (Viola Davis), the maid of one of her friends.  
Feeling as though she owes all her compassion to Constantine (Cicely Tyson)—the black maid who helped raise her—Skeeter is utterly appalled to see the way the help is being treated and feels as though something needs to be done. She asks Aibileen about possibly writing a story from her point of view. Aibileen is hesitant at first, but then begins to share her stories. When tragedy strikes close to home, the other maids begin to share their tales, crossing a line that has the townspeople's jaws dropping.
The Help
is a must-see movie for all ages, it connects with older audiences, but is geared toward a younger one.
Stone and Davis, along with the entire cast, captivate your heart with their astonishing and courageous performances. For those that have read the book, you can rest assured that this film does some justice to the novel. Stockett personally picked director and home town friend Tate Taylor to bring this story to the big screen.
A force to be reckoned with that may have award-winning outcomes,
The Help
is truly a heart-warming and touching film. The movie takes you on a compelling journey that will have you reaching for the tissues.
More Arts and Entertainment Articles
---