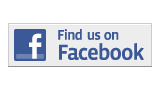 ---
Arts and Entertainment
Watch The Throne Deserves A Listen
By Daniela Valle
daniela.valle001@mymdc.net
Kanye West and Jay-Z finally released their highly-anticipated collaborative album on Aug. 8, 2011.
Watch the Throne
was an immediate success, breaking the record of the most iTunes downloads of an album during its first week of release. The album sold more than 290,000 digital copies and continued to increase its sales when released physically three days later in stores. The collaboration of Jay Z and Kanye West also produced many positive reviews from the public placing their album at the top of the Billboard 200 for two consecutive weeks.                                                                            
The album features other well known artists such as Frank Ocean and Beyoncé. Frank Ocean provides the first vocals on the album, singing the hook for "No Church in the Wild" but his velvety voice is even more impressive in the song titled "Made in America". Despite their several lyrics and tracks in which they flaunt their extravagant cars, expensive Rolex watches, and their abundant amount of money,
Watch the Throne
is not a vanity project and includes songs with deep meaning and heartfelt motions. For instance, in "New Day" Kanye raps about his prodigy son who will not commit the same personal mistakes he has made thus far, and Jay Z promises to teach his son moral values that he will cherish for life.                                                       
Also, Jay Z and Kanye chose to dedicate "Murder to Excellence" to Danroy Henry, a 20-year-old Pace University student who was killed by police in Westchester, NY. Jay Z and Kanye are very passionate about becoming strong role models against black on black crime.
Watch the Throne
was an opportunity for both these skilled artists to share the microphone on an equal level. This successful album has proved that they are both on top of the hip hop game, displaying true confidence and talent.
More Arts and Entertainment Articles
---