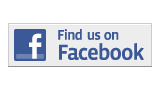 ---
Briefing
New Executive Chef At MCI
By Brittany Esquijarosa
Britt.Esquijarosa001@mymdc.net
World-renowned chef and New World cuisine founder, Norman Van Aken, has been appointed Executive Chef for the retail food operations at The Miami Culinary Institute located at the Wolfson Campus.
As Executive Chef, Van Aken will oversee menu development as well as the mentoring and training of the world-class kitchen team, and the infusion of the food and culture innovation philosophy.  
"Chef Norman personifies what South Florida creativity and cuisine is becoming with a career and lifetime of various restaurant experiences broadening his culinary horizons and vision," said Chef John Richards, the director of the college's International Hospitality Center.
The restaurant, which has yet to be named, is scheduled to open its doors in October 2011.
For more information, contact:

John Richards, Director of MCI
(305) 237-7024
john.richards@mdc.edu
More Briefing Articles
---