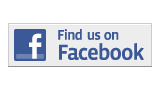 ---
News
Dean of Honors College Set to Retire
By Mark Pulaski
Mark.pulaski001@mymdc.net
Alexandria Holloway, dean of The Honors College, has devoted nearly half her life to education.
After working in the field for 43 years—35 of those at Miami Dade College—Holloway is set to retire on Aug.31.  
She will be replaced by Pascale Charlot who was most recently the assistant dean of student affairs at New York University's Law School.  
Holloway, a Jackson, Mississippi native, was originally due to retire five years ago, but elected to enter the Deferred Retirement Option Program in the Florida Retirement System. Now that she has completed her time in that program, she has no choice but to retire.
The move wont be an easy one for Holloway, who has developed a close-knit bond with her students and colleagues at The Honors College.
"It really is like a family," Holloway said. "This has been the greatest of all the positions I've held."  
After completing her undergraduate work at Jackson State University, she went directly to earning her master's degree in music education at the University of Illinois at Urbana-Champaign.  
Since then, she has been working in the field of education.  
"I always knew that I loved teaching, and I loved working with students," Holloway said.  
Her first job was teaching music in the Champaign, Illinois public school system, a position she held consecutively for about five years, before spending a year at her Alma Mater, Jackson State, teaching music and piano courses.  
She then returned to the Champaign public school system until one day in 1976 she got a call from a friend at the University of Illinois. He informed Holloway that the chairman of the music department at MDC was interested in offering her a job.  
Holloway was hesitant at first, believing that Miami was not a place she wanted to be. However, she decided to give it a chance— on a one year trial basis—taking a job teaching music and piano courses at the Kendall Campus.  
"What I saw at Miami Dade was something very special. I saw students who came in with minimal skills given an opportunity to progress, and they just soared," she said.  
Refreshed by the desire for education her students possessed, Holloway decided to stay at MDC.  
One day, when the choir director became ill, Holloway filled in. Under her direction, the students decided to become a gospel choir. Soon, MDC began to offer a one-credit gospel choir course (MUN1931), the first of such courses offered in the state.  
The JUBA Gospel Ensemble, as they came to be known, even recorded an album (JUBA Live) in 1985 at the prestigious Criteria Studios in North Miami.  
Not long after the release of the album, Holloway became chair of the music department. It was a position she would hold for six months.  
Holloway was then offered the position of Associate Dean for the Division of the Arts and Sciences.
While serving in that role, Holloway oversaw the construction of the Martin and Pat Fine Center for the Arts (Building M) on Kendall Campus.  
When Eduardo Padrón became college president in 1995, he offered Holloway the position of interim executive dean at the Homestead Campus.  
"That was an incredible opportunity," said Holloway, who enjoyed the ability to interact with students on a more personal level.  
After three years she assigned to be the academic dean at the Wolfson Campus.She fell in love with what she calls "The Wolfson Culture."  
In 2001, Padrón asked Holloway to start a new program— The  Honors College.  
Holloway, always up for a challenge, spent a year researching honors programs at other institutions. In 2002, The Honors College was launched, with Wolfson Campus serving as the catalyst.  
The program was designed to offer an option to some of Miami-Dade County's brightest young students.  
"[Holloway] was the one who made this possible, who took Dr. Padrón's directive and made The Honors College a reality," said Virginia Fuillerat, the director of The Honors College at Wolfson Campus. "It is her baby."  
Holloway acknowledges the special bond she has formed with her students.  
"I don't have any birth children, but I have hundreds of children," she said.  
Alejandro Almanza, a 2004 graduate from The Honors College's inaugural class, credits Holloway's compassionate, encouraging and problem-solving nature with bringing out the best from her students, both during and after their time at MDC.  
Almanza, now 27 and a senior human resource recruiter with the University of Miami's Miller School of Medicine/ UHealth System, believes that Holloway's presence will always be felt.  
"The foundation that Dr. Holloway established for The Honors College has evidently contributed to it's success and has left a lasting imprint on the lives of all who have been fortunate enough to be a part of this program under her leadership," Almanza said.  
Another of Holloway's former students, Susana Montes, now 26 and working as an analyst for Facebook, says that Holloway has been "like a mother" to her and the many other students who have been under her guidance.  
"[Holloway] has changed the lives of thousands of students who, in turn, are changing thousands of lives," Montes said. "She has left a huge mark in the community and the world. For that gift, she will be remembered by all those whose lives she has touched."  
More News Articles
---