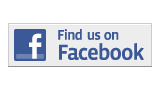 ---
Sports
Picture Perfect Opportunity
By Gregory Castillo
Gregory.Castillo001@mymdc.net
Expectations in sports are never a rarity, but after the roller coaster of emotions suffered throughout the 2010 season, the MDC Women's Volleyball Team is ready to get back on the court.  
Going undefeated throughout the regular season and securing a state championship, the team stumbled at the end, finishing in 6th place finish at the National Junior College Athletic Association tournament. The team blamed their loss on mental mistakes.  
"Right now, this is a new team," said Marifranchi Rodriguez, 20, middle blocker and the only member of the team to receive All-Tournament Honors at the 2010 National Junior College Athletic Association. "We want to get together and regroup."  
Rodriguez was a huge part of the team's success, and is a heavily coveted prospect on the national spectrum, but she is not alone in the teams hopeful title run.  
The team also returns 1st team All-State defensive specialist Yukie Futami, and  defensive specialist Meghan Kenney, and defensive specialist/outside hitter, Rosan Rivera.  
"I feel good being a big team with lots of experience," Rivera said. "I believe we gave it our all. Next year we'll be great with the new girls we're getting."  
Head coach Origenes Benoit and his staff worked diligently in the off season, scouting for new talent to return the team to championship form.   
"We try to recruit good kids," said Benoit, who is in his sixth year as head coach of the Women's Volleyball team. "One of our main goals always is a have a good crew."  
Even with them returning a talented core and bringing in a slew of new talent, one thing these girls and their coach know better then most, after last year, is that nothing is given to them, they'll have to take it.  
"We need to learn from our mistakes, have a good attitude," said Meghan Kenney, 20. "If we do that, minimize the errors, we're going to take it."
More Sports Articles
---