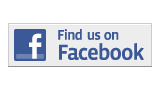 ---
Arts and Entertainment
A Tale Of Female Empowerment Via Violent Vengeance
By Shannen Mirarchi
shannen.mirarchi001@mymdc.net
Are you ready for a ride of vengeance, brutality, justice and rage? Colombiana will provide all that and more.
Zoe Saldana truly establishes herself as a bright Hollywood star playing the character of Cataleya who, at the age of nine, witnesses the murder of her parents right in front of her. From that moment on, Cataleya is determined to begin her revenge on each of those responsible for the murders.
She begins her training immediately when she reaches the United States to stay with her uncle, who provides her with a list of targets to kill. She marks each victim with her signature in preparation for her true target—her parent's murderer.
Saldana's cold-blooded character delivers chills as she kills with precision. Every murder is shocking and different from the next as the victims are ripped apart with her rage.
The film is not completely filled with action. There are various steamy love scenes with Cataleya's lover with whom she finds comfort and happiness in order to provide an escape from her otherwise tragic and depressing life.
This film presents female empowerment through a journey of relentless justice. Colombiana was very well thought out and executed. Saldana's fierceness and rage is well presented through the sweat, bullets and tears.
Director Olivier Megaton and screenwriters Luc Besson and Robert Mark Kamen have cleverly created another classic revenge tale that exhibits the true colors of a person who has been hurt and abused. The pursuit of justice has never been so sweet.
More Arts and Entertainment Articles
---