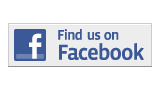 ---
Arts and Entertainment
Colombiana Is A Bittersweet Action Thriller
By Amy Zuckerman
Amy.Zuckerman001@mymdc.edu
Witnessing her parents murder as a child in Colombia, young Cataleya Restrepo (Amandla Stenberg) is determined to become a professional killer. Running to the only family she has left—an uncle (Cliff Curtis) and grandmother (Ofelia Medina) in Chicago—she is ready to learn the ropes of the family business.
As an adult, Cataleya (Zoe Saldana) is reluctant to love. She does not let anyone get close to her and pushes the ones she loves away in order to deal with her own personal demons—which may end up hurting her more.
She begins working as an assassin with her uncle. With every fallen victim she leaves her mark. As a sign to the Colombian gangsters that killed her family, she draws on the victim, the flower, which she was named after—Cattleya Orchid. Each murder she commits is an attempt to bring those that killed her parents closer to her, and she may just get exactly what she asks for.
Despite a storyline that seems overplayed, Saldana shows she is not one to be messed with. Her clever plans, slick maneuvers and kick-butt fight scenes prove that she is more than just a pretty face. She may be a killer, but you just can't help rooting for her. Her performance alone is not one to be missed.
Also leaving her mark, newcomer Stenberg showed she has some punch with her fight. Only having a few lines and about 30 minutes to show us what she's got, Stenberg does not slip through the cracks. Her performance can best be described as awesome. This action thriller has just enough to keep you entertained throughout the whole movie, it is truly bittersweet.
More Arts and Entertainment Articles
---