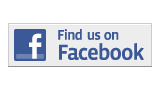 ---
Arts and Entertainment
Mona Lisa Remix
By Stteffanny Cott
steffanni.cott001@mymdc.net
Miami Dade College's Art Gallery System presents the new exhibit Mona Lisa Unveiled.
The highly-anticipated U.S. premiere of the exhibit, in which an array of artists showcase their
respective interpretations inspired by the renowned painting, marks the first of many future events which will bring Italian art, cuisine and cinema to Miami residents.
The opening of the exhibit took place Aug. 25 at MDC's Freedom Tower where prominent and
influential members of the community partook in an evening of frivolous conversation, art appreciation and wine. Distinguished guests in the likes of Mayor of the City of Miami, Tomas Regalado, Italian Consul General Marco Rocca and the Mayor of Margherita di Savoia, Apulia, Italy—Gabriella Carlucci— graced the event with their presence in an evening where art reigned supreme.
The exhibit itself encompasses sculptures, paintings and mixed-media art from different artistic movements divided in two distinct sections for easy viewing. Historical documentations and works ranging from the 16th to 19th century comprise one section while the other focuses on contemporary pieces and media art.
The central piece of the exhibition is the famed Nude Gioconda, conceived by Leonardo da Vinci himself, painted with the collaboration of a pupil presumed to be Gian Giacomo Caprotti. The painting is one of three in existence and regarded as the most important of its kin.
When asked about the famed and rarely-seen piece, Mayor Carlucci said she was was "thrilled that the precious nude painting had made its way across the Atlantic granting students of all majors the opportunity to appreciate its intricacy and details up close."
The pieces were on loan from the Museo Ideale Leonardo da Vinci in Florence, Italy, which is home to many of the artist's works.
The opening of the exhibit marks an act of public diplomacy where the offices of Mayor Regalado along with Mayor Carlucci have entered an agreement in an effort to enhance and enrich the city of Miami's cultural and artistic character.
"We need to be more proactive for the cultural advancement of our home. This agreement will help place Miami on the map as a cultural spot in the United States" said Regalado when asked about the impact the accord will have on Miami's reputation.
The exhibit will open to the general public on Aug. 26 and will remain on display through Oct. 7, at no cost, Tuesdays through Fridays, noon to 5 p.m. and Saturdays by appointment.
For more information, contact: MDC's Art Gallery System at 305-237-7700.
More Arts and Entertainment Articles
---