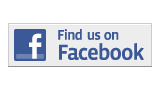 ---
Arts and Entertainment
Taps And Grub
By Lazaro Gamio
lazaro.gamio001@mymdc.net
Off the corner of Northeast Second Street and Northeast Third Avenue, Elwoods Gastro Pub serves up a wide variety of beers and homemade food.
The gastro pub is owned by Lewis Woods, 44, a Londoner, and Lorry Woods, 47, an American.
Lewis and Lorry met while they worked for the same international freight forwarding company; Lewis worked at the London, England branch, and Lorry worked in Portland Oregon. They met while Lorry was on a business trip in London. Two and a half months after they met, they married in Las Vegas; they have been married for 15 years.
"We have always pursued travel, food and wine with a passion," said Lorry, "and beer."
Lewis and Lorry purchased the space Elwoods now occupies on Aug. 1, 2010; It was previously occupied by Cafe Marbella, a Cuban cafeteria.  Later that year, on Oct. 21, Elwoods Gastro Pub opened for business.
Pubs have traditionally served as public houses, where the community gathers to socialize. Gastro pubs further distinguish themselves by serving higher-quality food, rather than the typical fried fare normally offered.
"Gastro pubs are about the purity and quality of flavors," said Lorry, "somebody actually cares about the food that you're served here."
The ketchup, mayonnaise and mustard are all made in house. The tartar sauce, which is made by Lorry from scratch, is blended with lemon juice, and contains capers instead of pickle relish.
Even the ice cream is homemade.
A family-run operation, Elwoods is managed by Lewis and Lorry; her two children, Robert, 22, and Clifton, 21, work the kitchen.
The family assures that their patrons remain entertained.
On the first and third Tuesdays of the month, Elwoods hosts a cover-free comedy night, spearheaded by Forest Shaw, a Miami comedian. On second and the fourth Tuesdays, they hold a trivia night. The winner receives a free pitcher of beer.
Every Wednesday, they offer live music by The Costs, a local band.
On Sundays, they hold Sunday Roast, where they offer a three-course menu for $15. Part of their offering includes their Super Salad, with the contents being dictated by the ingredients' seasonal availability, and purchased from local sources. 
Elwoods is looking to expand.
"This street and this neighborhood are really improving," Lewis said.
Lorry and Lewis are planning to expand into an adjoining commercial space, pending approval from the Downtown Development Authority. The new space will serve as a venue to serve coffee, fresh-baked goods, and in the afternoons, take-and-bake pizzas.
However, Elwoods aims to maintain their traditional role as a neighborhood pub, where people can feel at home.
"It's very relaxed here," said Lorry, "you can come in here wearing pink bunny slippers, and we'll say, 'how ya doing?' "
BEHIND THE BAR
Spaten Optimator, 7.2% ABV
A dark, bottom-fermented doppelbock from Munich, Germany. Dopplebocks were originally brewed by German monks and used as a source of nutrition while they fasted for lent.
Fuller's London Pride, 4.1% ABV
Fuller's flagship brand. London Pride is the UK's leading premium cask ale. It was crowned the Supreme Champion at the 2000 International Beer and Cider competition and took home the ultimate honor of "Beer of the Year" at the Great British Beer Festival of 1979.

Stella Artois, 5% ABV
A Belgian pilsner that has been brewed since 1926. It was initially offered seasonally, only during the Christmas holiday season, but began being offered year-round after enjoying great commercial success.
Harpoon Leviathan Imperial IPA, 10% ABV
The Harpoon Brewery has played in important role in the revitalization of American microbreweries. Their new Leviathan series, which includes this potent Imperial IPA, was designed for those drinkers who want to experience richer tastes.

Boddington's Pub Ale, 4.7% ABV
This creamy ale, originally brewed in Manchester, England, is now predominately brewed for export markets such as the U.S. Unlike most American beers, which are best served ice cold, Boddington's is designed to be served cool.
Samuel Adams Dunkelweizen, 5.1% ABV
Literally translated as "dark wheat" beer, Dunkelweizen is brewed with authentic Bavarian wheat beer yeast which yields an unfamiliar taste to most beer drinkers.
Guinness, 4.2%
The famed dark Irish brew gets it's foamy white head from nitrogen that is mixed with the beer when pouring. Although Guinness appears to be black, it is actually a very dark shade of red.
Peroni Nastro Azzurro, 5.1% ABV
Peroni's premium lager brand, launched in 1963. The name translates to "Blue Ribbon" in Italian, a nod to the Blue Riband given to the fastest ocean liner to cross the Atlantic.
Foster's, 5.0% ABV
Originally brewed in Australia, Foster's can was originally designed to resemble motor oil cans so, naturally, Americans nicknamed them "Foster's Oil Cans." Foster's beer is a bright, golden color that delivers a refreshing beer drinking experience with a crisp, clean hop finish.
Leffe Blonde, 6.6% ABV
Brewed in Belgium, Leffe Blonde is one of the lightest of the Leffe family. Known for being well on the sweet side, Leffe also offers a hint of integrated bitterness.

Harpoon I.P.A., 5.9% ABV
The Boston Massachusetts brewing company Harpoon Indian Pale Ale (I.P.A.) is a floral beer that leaves an aggressive yet refreshing finish. Harpoon I.P.A. is the brewery's flagship beer.
Wells Bombardier, 4.1% ABV
Wells Bombardier is a prominent and tasty English-style ale. Bombardier is exported to more than 20 countries from Australia to Canada, and Russia to the US.
Harpoon UFO White, 4.8% ABV
UFO White holds the light, crisp, refreshing taste in the tradition of spiced wheat beers that have been brewed in Belgium for more than 300 years. The beer is unfiltered, which highlights the Harpoon house yeast's distinctive fruity flavors.
More Arts and Entertainment Articles
---