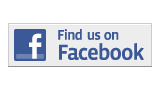 ---
Arts and Entertainment
The Dark Isn't As Frightening As It Seems
By Justin Williams
justin.williams002@mymdc.net
Don't Be Afraid of the Dark, directed by Troy Nixey, is definitely an accurate depiction of horror movies of 2011. It stars Katie Holmes, Guy Pearce and new comer Bailee Madison.
Madison plays a troubled, know-it-all child named Sally who is torn away from her Los Angeles life to live with her estranged father (Pearce) and his girlfriend Kim (Holmes) in the country. As Sally solitary wanders around the estate daily, she comes across potential "friends." She is quick to find out that these monsters want her for something else and won't stop at any means.
The location and music greatly compliment the storyline. The vast estate was very secluded, and surrounded by woods which gave way for an eerie feeling as well as a sense of lonesomeness. The varied pace, and intense classical music supported the ominous and suspenseful atmosphere throughout the movie.
What's unforgiving about this movie was Holmes' acting in the first half. It's hard to truly believe her excitement or sadness when conversing with her boyfriend about pressing issues. It's even harder to believe Kim and her boyfriend's relationship as it lacked passion and emotion—mostly on her part.
The plot seems dragged on. The film was about 2 hours long, mostly because of the numerous encounters Sally had with the "little things" as they were referred.
At times, the movie moved too fast—as in the development of Kim and Sally's relationship—and then too slow. There were some unexplained instances like when Sally started to cry for no reason around the koi fish or Mr. Harris' (Jack Thompson) prior knowledge of the basement.
Generally, I found myself laughing more at this film than being afraid. The funniest instances were the replies the "little things" gave to Sally like "We want you!"
I will admit that the ending was definitely an unexpected twist that puts this movie up one above Shark Night 3D and other poorly constructed horror movies of today.
More Arts and Entertainment Articles
---