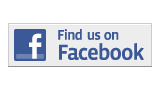 ---
Briefing
MDC Invited to 5K Run and PARK festival
By Jael Teme
jael.teme001@mymdc.net
On Sept. 10 the first annual South Florida 5K freedom run and PARK festival is taking place in the city of Doral, which will commemorate the lives lost during the 9/11 attacks.
Miami Dade College students and south Florida residents are invited to support all men and woman who serve the United States at the JC Bermudez Park, 3000 N.W. 87th Ave. Doral, FL from 7:30a .m.-12 p.m. The PARK Festival is free and open to the public.
Registration for the 5K is $30 for an individual student or resident and $15 for an individual service men and women. Team rates can be found online. The last day to register is Sept. 9 at 2 p.m.
The event is organized by the non-profit organization Perform Acts of Random Kindness, PARK project. All the earnings will be donated to a variety of charities through the PARK project foundation in support of military families, veterans and first responder community programs.
More Briefing Articles
---