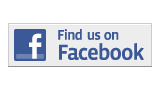 ---
Briefing
MDC Now Has Virtual College App
By Brittany Esquijarosa
Britt.Esquijarosa001@mymdc.net
Members of Miami Dade College's Virtual College recently collaborated to create the "MDC Virtual College App" to enhance the virtual students' experience and help them stay connected on or off campus with valuable information.
The application features various selections where one can either browse through course offerings and individual descriptions, images, videos, maps, and proctored testing information.
"Since many students have smart phones they can access the application anywhere, anytime," said Karl Herleman,  MDC Vice Provost for Information Technology.
The App, which is available solely for devices running on iOS, Apple's mobile operating system, is available at Apple's App Store, free of charge.
For more information:
Karl Herleman
kherleman@mdc.edu
305-237-2290
More Briefing Articles
---