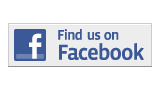 ---
Briefing
Pumariega Promoted to Interim Wolfson Campus President
By Jael Teme
jael.teme001@mymdc.net
Madeline Pumariega, former dean of administration for Medical Center Campus was promoted to interim Wolfson Campus president in July, replacing former campus president Mercy Quiroga.
According to Pumariega, as of now there is no replacement for her former position.
The new president has set her goals to support the students, develop programs that will create success for students and bring additional resources to Miami Dade College, such as scholarships and new study programs.
"Dr. Padrón believes that college is a place for opportunities, not only for students but also for the faculty," Pumariega said.
More Briefing Articles
---