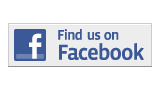 ---
Forum
Life After Jobs
By Gregory Castillo
Gregory.Castillo001@mymdc.net
After the resignation of Apple CEO Steve Jobs on August 24, most people in Silicon Valley speculated everything would change for Apple Inc.
With news of his resignation, stocks fell about 7% with initial panic spearheading the losses. But those reacting to a perceived change must not have payed attention to Jobs' tenure.
Love or hate Apple, unless you're Amish, you're directly or indirectly connected to it's growing infrastructure. From the iPod, to the iPhone and the iPad, each groundbreaking development after the other put Apple on the forefront of the tech industry each and every year. Apple products are the definition of clean, functional industrial design, and a user friendly device.
Jobs' resignation, fortunately, came at a stable period in the companies history. During the last few months— former COO and newly appointed CEO— Tim Cook has mostly been running the show due to Jobs' increasing health concerns.
Jobs' legacy won't only be his technological achievements, but also the company he helped create and then later recreate. A once struggling computer company, that previously fired Jobs, is now considered the leader of a technological era defined by its exceptional product standards. His return to Apple marked the dawn of that era, reconstructing Apple Inc. into an unrecognizable powerhouse.
It is safe to believe Jobs' will forever be associated with the genius that launched a new age of technological efficiency.
More Forum Articles
---