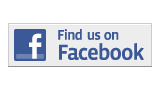 ---
Forum
Revolting: The Newest Trend Abroad
By Rafael Tur
Rafael.tur001@mymdc.net
There is a new fast growing sport overseas and it's called "Revolting."
Well, it isn't fast or new but it's popularity increased immensely this summer, especially when the chaos spilled into the streets of London. Curiously enough, these riots were unrelated to those in Egypt, Libya, Saudi Arabia, and Algeria.
London's violence erupted after police shot and killed an alleged gangster by the name of Mark Duggan. Soon after, groups of hooded punks assaulted shop owners and tried their best to do so on camera. With no jobs, money for school, and too much time on their hands, these hippie-grand-kids are a branch of an increasing independent global consensus of a growing distrust toward the government.
High unemployment rates give birth to internal turmoil. Countries like Spain, which currently has a 21% unemployment rate, can only be fixed by a major government over-haul. Financial problems will only be solved by what some may call the Apocalypse.
The Wisconsin protest, due to the governors budget cuts, seemed fit for the actions the state government took toward their people. Teachers protested inside the city hall building for a month until they took a deep breath and said, "Okay, fine." Today Wisconsin has been called a financial miracle, producing a $300 million surplus by the end of the year. Not to mention, hiring has hiked on all local levels like evil Governor Scott Walker and the evil conservatives said it would.
Wisconsin's budget was balanced by taking measures sometimes deemed harsh. Hopefully this
act of political common sense will inspire not only the United States, but other countries as well. Politics and politicians are a joke to young kids that riot on the streets. There are too many ideas and too many anonymous minds speaking wisdom in dead end forum sites.
There are too many current factors at fault for the way the world is being run. Personally, I am more sure of the existence of aliens than I am about the world's future. Why would I be? I just write columns.
More Forum Articles
---