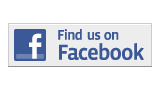 ---
Forum
Silence Is Golden
By Mark Pulaski
Mark.pulaski001@mymdc.net
Whether you're seated in a dark, comfy theater with a tub full of popcorn drenched in artificial butter, or lounging on the couch with a carton of leftover lo-mein while watching a new release on Netflix, one thing remains the same: the movie you're about to watch was created for you and your fellow audience members to enjoy.
Once the screen lights up, it's time to pay attention. Now is not the time for you to whip out your smart-phone and post a new status on Facebook. Nor is it the time to begin discussing the weather, or talking at all for that matter.
Yet there are people who pay no mind to the dialogue on screen. If you are one of these people, I want you to understand something. If someone took their time to write those words into the script, it was not without reason. Every single syllable may not be of utmost importance, but there is normally some message embedded in the conversation. Please zip it until you see the credits roll.
Another form of 'innocent' talking is when people ask questions about the movie that you are sitting and watching with them. "Oh no! Why is that happening? Is he dead?" Do you think the rest of us have some secret information that you don't? Maybe we've read a study-guide prior to the screening that you never received? Why don't you just wait for the plot to unfold? All your questions should be answered in the end. If they aren't, it was either a bad movie, an intentional plot element to make you think for yourself, or you were too busy sending a text and missed something.
When you decide to watch a film you are making a commitment. You are dedicating a few hours of your time to sit down, shut up, and pay attention to the screen. If you aren't willing to do that then you might want to consider playing in traffic as an alternative form of entertainment. The rest of us are trying to enjoy the movie.
More Forum Articles
---