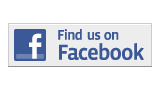 ---
Forum
Student's Suffering From Lack Of Soccer Team
By Jessica Medina
Jessica.Medina008@mymdc.net
Miami Dade College is part of the National Junior College Athletic Association, and since the institution's initiation in 1952 the college has won a total of 34 titles, 21 in men's sport and 13 in women's. It is safe to say MDC has a solid athletic program, but why does it lack a soccer team when it is based in a city teeming with athletes and fans?
The question has been left unanswered for numerous semesters now. While intramural soccer clubs can be set up in each campus on a semester basis, the athletes of MDC would love to see a successful soccer team bloom like the other sports at our beloved college have. Whether funding is the root cause of this problem or the administrative staff is not aware of the sporting needs of the students, the solution does not seem to be in sight.
The NJCAA has placed MDC in region eight, with Broward College as the only current men's soccer team and three other colleges with a current women's soccer team in Florida. The closest two regions have a total of 21 competing teams in women's soccer and 19 in men's. A national championship is also sponsored by the NJCAA for both men and women. Why haven't we joined the friendly competition? It can't be the lack of talent in South Florida. After all, there is a plethora of high schools in the immediate MDC feeder pattern with soccer teams.
It would be an asset to Miami Dade College to have a soccer team for various reason, the first being that a soccer team promotes school spirit and involves the student body with the college. Of course, the potential accolades the college may receive from fruitful competition is always a plus. A soccer team would give to some student athletes the competitive college experience they would not receive otherwise. There are cases every year of student athletes who excel above and beyond their expectations because of the opportunities MDC has offered them through their sport of choice. Numerous student's have even receive scholarships at major universities.
Now, how is this problem solved? The only logical solution is to band together and continue creating intramural teams on each campus, maybe even a little petitioning could go a long way. If this is a benefiting addition to Miami Dade College then it should be a priority. But priorities are not made on a whim and a shout, they are made by constant pressure from athletes who wish to see this project become a reality.
More Forum Articles
---