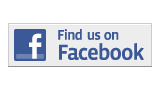 ---
News
Open Doors: North Campus Aquatic and Fitness Center
By Monique Madan
Monique.madan001@mymdc.net
Almost seven months after it was originally inaugurated, the Aquatic and Fitness Center—a  $6.8 million state-of-art facility located at the North Campus—officially opened its doors on Sept. 1.
The facility is only open to Miami Dade College students, employees, retirees, part-time and full-time faculty.
"We've been working arduously to make it a reality," said North Campus President, José Vicente. "I saw the old pool in the 1990s. Its been a long time coming. If the opportunity presents itself, you can bet that you'll see me there."
The new pool and gym, located on the north side of building four,  remained closed even after it was inaugurated back on Feb. 14 because the College had to address items that needed to be fixed, according to North Campus' Dean of Administration Cristina Mateo.
Among them, in March, there were building code compliance issues related to the heating, ventilating and air conditioning systems. Those problems have been fixed.
Daniella Oriach, an 18-year-old North Campus student looks forward to using the new swimming pool, a site that is 25-yards by 30-meters. It has nine lanes and a two-section shallow water instructional area
"I was on my high school swim team, it relaxes me. It makes me feel like I'm part of something," Oriach said. "I used to do back strokes, so whenever I would jump in the pool, I felt completely separated from the world. I hope I relive that moment."
The facility also has 35 brand new cardiovascular stations and 20 strength training machines. It has a free weights area, four classrooms, an aerobics room, locker rooms with showers, a competition pool and a diving pool with an underground observation room.
All machines are iPod compatible and have heart rate sensors. Select machines have small touch-screen monitors. Televisions are also positioned around the fitness area.
The facility is handicap accessible.
To use the center you must purchase a membership. Students can't use financial aid to pay for memberships.
Fees range from as low as $10 per month for students to use the pool to $100 per year for students to use the gym and pool. Faculty and staff have different rates
"We wanted to make sure its affordable," Mateo said.
Miami Dade College  identification cards are required for entry.
Kendall and Wolfson Campuses will also adopt the membership fee at  their centers. Administration is still discussing whether students can purchase memberships that do not correspond to their  home campus.
To purchase a membership, students must fill-out a medical clearance, waiver and questionnaire forms at the Aquatic and Fitness Center.
"I want to set the tone with this place," said Noemi Zaharia, a two-time Olympic medalist in swimming for Romania, and the Aquatic and Fitness Center's director. "By the time you get out of here,  you'll work better, your mind will be more clear and you're ready for the day."
Rules and Regulations are available at the Aquatic and Fitness Center.
Hours
Monday Friday 7 a.m. to 7 p.m.
Saturday 9 a.m. to 1 p.m.
More News Articles
---