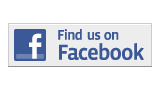 ---
Sports
Sharks Turn To Former Assistant To Lead Men's Basketball Team
By Gregory Castillo
Gregory.Castillo001@mymdc.net
Miami Dade College's search for a new men's basketball coach, which included more than 100 applicants,  is done: assistant basketball coach Stephen Cowherd has been selected to lead the Sharks.
Cowherd, 27, served as an assistant for the the Sharks last year for Matthew Eisele, who resigned three weeks after facing allegations that he called a basketball player a "dumb ass." 
He previously served as a graduate assistant at Florida State University  on Leonard Hamilton's staff. 
""I'm very excited to have him. He's young, dynamic, a go getter from FSU," said MDC Athletic Director, Anthony Fiorenza. "The campus is very excited to have Stephen on board."
VIDEO EXCLUSIVE: Click here for an interview with Coach Cowherd.
Cowherd is a  fan and player favorite, gathering more than 700 followers on his "Coach Cowherd" twitter account.
"First, obviously, I'm excited to be named men's basketball coach," Cowherd said. "I'm a South Florida kid, grew up in Broward County, played a lot of games down in Dade. I'm looking forward to bringing the community into Miami Dade and hopefully packing this place."
Cowherd has a deep tradition in basketball spanning generations before him. His two older sisters played college basketball and his father, Stan Cowherd, won two state 4A championships coaching his sisters at J.P. Taravella High School in Broward.
He played point guard at Marjory Stoneman Douglass High School where he won a county championship. Cowherd played his first year of college at Mississippi State University before transferring to the University of South Alabama.
"I got a chance to steal and learn from everybody and mold that as my own philosophy," Cowherd said.
Cowherd plans to develop an atmosphere that will allow his players skills to use their instincts to make plays in crucial situations. He plans to include press and man to man coverage along with a fast pace on the offensive end.
"I feel good this year about playing for couch Cowherd," said Stephan Burrows, an 18-year-old  point guard for the Sharks. "He was a point guard so I know he'll work me hard and push me through everything I need to get better."
Cowherd  knows this year's squad might go through some rough patches, but as long as the team keeps improving, he will be satisfied, he said.
"Miami Dade has a chance to be something special," Cowherd said. "For me to be able to be part of that— it's an honor."
More Sports Articles
---