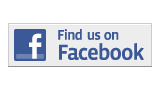 TOP STORY
Funds were reported missing from North Campus' Phi Theta Kappa, Mu Epsilon Chapter on Sept. 6 after money was left unattended.
Book Fair: Created by Ye Hongxing, the official poster for the Miami International Book Fair was unveiled Monday, September 12 at the City Hall Restaurant.—AKEEM BRUNSON / THE REPORTER
LUAU: North Campus organization members take part in this year's Club Rush theme: Hawaii, on Sept. 7. Students were able to visit different club booths, where they were able to get information from each organization. There were free snacks and entertainment.—MARCIA ROSENBLAT / THE REPORTER
REFLECTING: A guest reflects on September 11 while the two steel artifacts from the World Trade Centers are unveiled at the North Campus on Sept. 9.—ALAIN BICHOTTE / THE REPORTER
Twisted Metal: According to a Miami-Dade Police Department report, a 1995 Ford Mustang crashed into a bus stop on the intersection of East Road and Kennedy at North Campus. The vehicle attempted to make a left turn from the outermost lane, clipping a 2006 Jeep Commander before careening out of control. No injuries were reported.—MARK PULASKI / THE REPORTER
Viva Mexico: Dancers or "Danzantes Aztecas," perform a traditional ritual dance done as a tribute to the gods in Mexico during the 200+1 Mexican Independence commemoration event at the Kendall Campus on September 15.—GREGORY CASTILLO / THE REPORTER
HIGHLIGHTS
Students and staff looking for a quick snack at Miami Dade College have on occasion encountered some issues. The College disburses about 300 refund vouchers a week, according to the vending machine company.
Miami Dade College held remembrance ceremonies for Sept. 11's tenth anniversary at all eight campuses on Sept. 8 and 9. North Campus unveiled two World Trade Center steel artifacts that will remain as memorials in the building 4 rotunda and the School of Fire Science. Below are accounts of some people that have a connection with September 11.
Andres Quevedo, a student at Medical Campus, trains to be a nurse after being a doctor in Venezuela.
Miami Dade College's Medical Campus is adorned with a light sculpture created by local artist Jim Morrison.